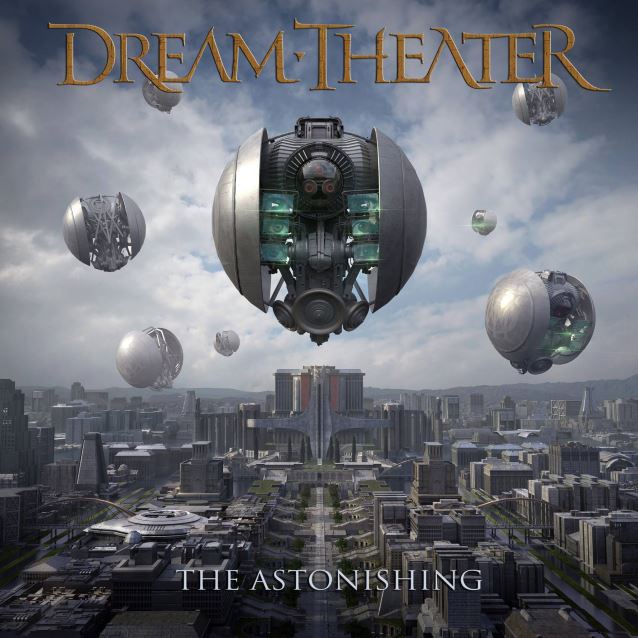 Article by David Rosales
Dream Theater never ceases to surprise you; not in a good way, but in how they can always reach the next level of selling out. Not that they were ever produced honest music, though one might excuse their progressive speed hard rock debut (When Dream and Day Unite), at least a little, I guess. Their brand of messy and random stitching of unrelated ideas in a mixture of hard rock and outright Disney pop has gone through a long series of transformations; a move to fool audiences with the typical "constantly reinventing ourselves" excuse that allows them to keep being random.

The band has suffered several crises, even televised ones that would make any telenovella envy them (Portnoy leaves, Dream Theater holds mock audiences to "choose" a pre-selected drummer). They've moved with the waves, going dense and long with Systematic Chaos to entice those fans who like to believe themselves metal, then softening up a little with the influence of overrated poser-band Pink Floyd in Black Clouds and Silver Linings to produce long pop songs with some funny stabs at being metal. After that, 2011's A Dramatic Turn of Events saw them go for their most retro attempt at imitating real progressive rock, with some interesting ideas and passages but ultimately resulting in the bloated and boring pieces their fans expect from them.
Whenever they aren't busy putting together one of these Broadway soundtracks structured as carnival music, they will be repackaging previous material into more compilations or stuffing their lobotomized fans with yet another live album. Dream Theater lives the KISS dream, with similar tactics, minus the extreme sexual decadence, making them apt for audiences of all ages. A few weeks ago, they released an album that has taken particularly long in arriving, named The Astonishing for major catchiness and acceptance. This album is a two-disc package divided into thirty-four different tracks,  but this is no The Lamb Lies Down on Broadway, and Dream Theater does not even attempt to keep single four-minute songs coherent. They switch from inspirational soundtrack bullshit to gay-pop ballad mode with little to no preparation, only to follow it up by a head-bobbing hard rock groove that is never too aggressive so as to appear actually threatening.
Daddy-rock, Disney-pop and conscious attempts at being as lame as Hans Zimmer have brought Dream Theater to where they are. Sometimes they try to be Pink Floyd, but not too much, lest they be recognized, since Pink Floyd does not have too much they can actually call their own but a lazy syncopated sort of pop rock with bluesy guitar (I really can't stop laughing when people praise Gilmour as some kind of revolutionary; he was a good guitarist, period). Sometimes they try to go Genesis, but they do not have the consistency, the concentration or the actual creativity, so they resort to disguising their lack of composition talents by attaching whatever they can come up to the latest they wrote down, no matter how nonsensical it is. At this point, Dream Theater sounds like senile Avenged Sevenfold trying to be old Genesis but forgetting about it every other minute as, if they already have Alzheimer's.
Tags: 2016, dream theater, lame metal, mainstream metal, power metal, pseudo-progressive, the astonishing