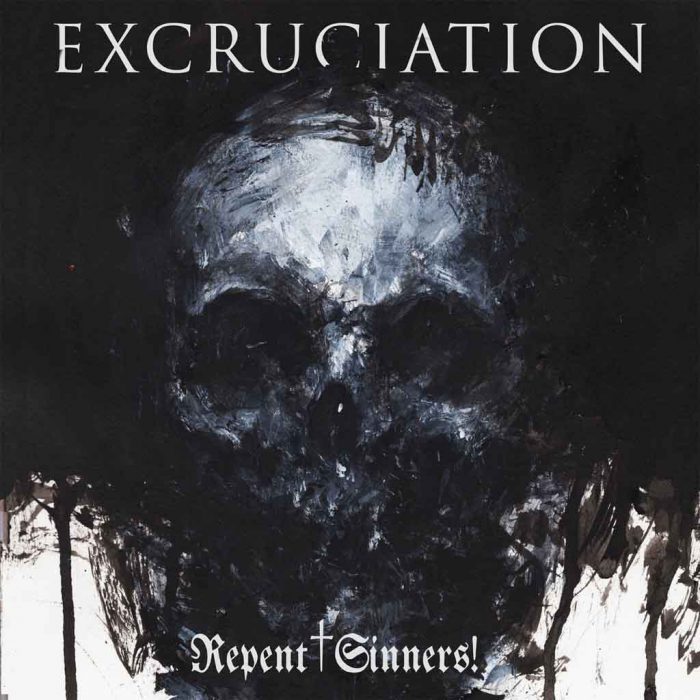 Working within the liminal ground between death metal and doom metal, Swiss depressive onslaught Excruciation bring out their latest, which works funeral doom pacing and grindcore riffing to the doom-death genre, removing excess to leave a plain and sub-lingual mood of futile antagonism and existential anomie.
"That's great," you might say, "because I can get that just going to the grocery store or scanning Netflix titles." Although that is a good point, like all entertainment tinged by art Excruciation make a poetic celebration of the darkness, rather than a 1960s protest rock style moaning and groaning hairshirt commiseration.
Expect slow riffs on the edge of blockheaded which then flower into unexpected directions, building a mood only to tear it down and restart it, each time wearing away the outer soul like erosion so that the inner motivation can celebrate despair, destruction, and eventually, rebirth.
Tags: Doom Metal, doom-death, excruciation