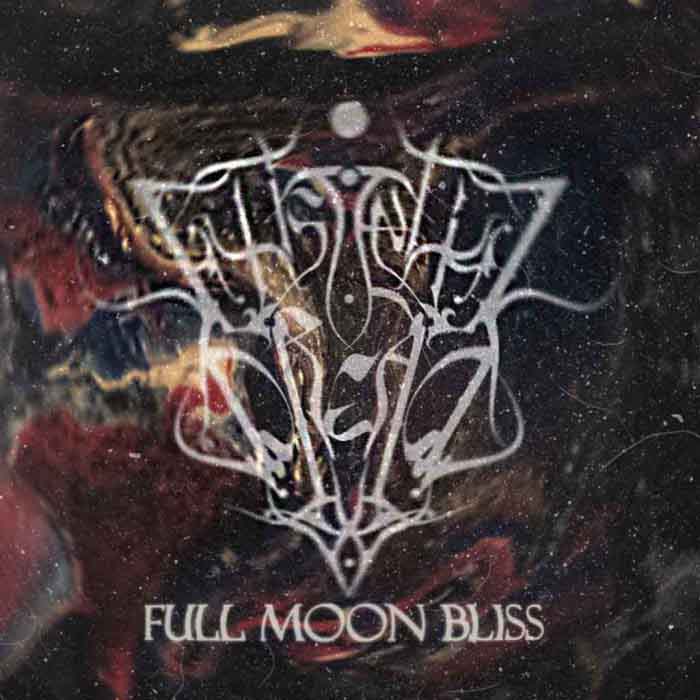 Somewhere in the middle ground between Winter and Maudlin of the Well, this attempt at an avantgarde+progressive version of drone metal succeeds in part and adds several interesting riffs and a handful of song approaches to the metal canon.
The press release talks about free jazz, pedal steel, and how all the lyrics are taken from the Bhagavad-Gita, but what you need to know is that like a postmodern novel, an album becomes closer to generic the more different techniques and oddities you add. David Foster Wallace and David Mitchell both ended up writing books "about love" because they crammed in too many quirks, brainflashes, iconoclasms, and twists; Don Delillo and William S. Burroughs stayed on topic with a simple metaphor that bound together others, and made actually useful reading experiences.
Similarly, on Full Moon Bliss, the wonderfully-named Existential Dread have brought in enough influences that songs converge on a basic rhythm and riff pattern eventually, but they take a rollercoaster ride through the seemingly random to get there, ending up tying together their complexity through the basic need of all parts to express themselves, more like bebop than free jazz.
Like many "experimental" releases in metal, this one may not be at a stage where regular people want to listen to it, but I think musicians will find that this opens up the field a bit not because it tolerates non-metal stuff, but because it metalizes some of these exotic elements, translating them into a familar, local language of metal riffs and removing the novelty factor in the process.
Tags: existential dread, experimental