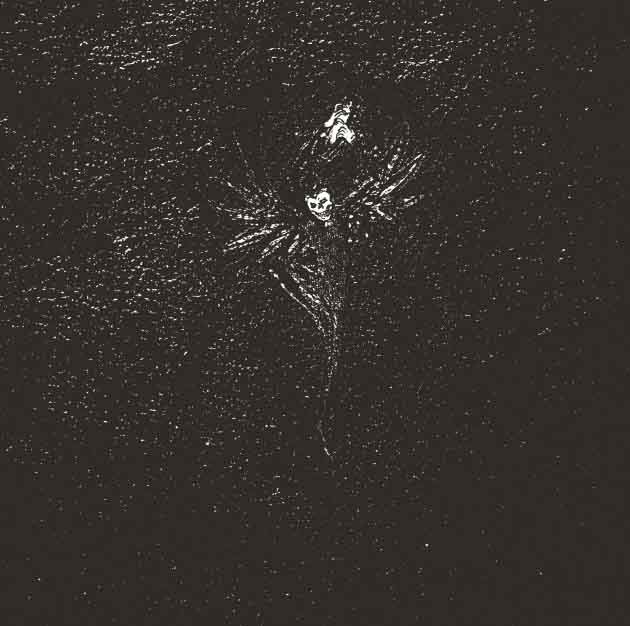 Article by David Rosales
Folteraar's 2016 release comes to us with a proposal that is very much in vogue in the current metal underground. To any wary of the pitfalls of following trends, this might ring alarm bells almost automatically. But we must not be hasty in this judgement, since even though the establishment and spread of a method may really be, in fact, taken up by a large number of hands who are not up to the task and will undoubtedly produce subpar results, this does not mean that we won't also find those out there who have focus and vision to make use of pre-defined rules with a sober mind. A clear example of this is Condemner's Omens of Perdition.
As much as we all yearn for another quality release, however, Folteraar exemplify the rule and not the exception to the avalanche of high-spirited but poorly thought out metal albums that make up the bulk of releases nowadays. Since there is nothing in particular to point out about Folteraar, as it has no particular value or fault but just repeats every cliche of the underground war-metal-noise-garbage intersection, we won't spend too much time pointing out flaws that have been pointed out once and again in the past in this site. The duty still falls on us to point out the very particular approach Vertellingen van een Donkere Eeuw brings to the table as a representative of the most blurry instantiations of this line of thinking.
This brings to mind several influences that served to furnish the raw materials for the formation of early '90s underground metal. These are primarily heavy metal of the so-called 'doom' stripe and hardcore punk. It is easy to appreciate a deconstruction of these in this music which seems to be violent for violence's sake. Worse than that, it seems to ape so much at the tropes it has learned from the past that the music does not seem to build anything else. Folteraar's music is just a sequence of cliches that build up to no content. Themes do not build up, in either melody, harmony or rhythm. This is just a sequence of loud screams; a hysteric madman in a padded room would make more sense.
Do yourself and the "community" a service and do not put this aside but actively campaign for a distinction between its utter nonsense and the codified communication that is achieved by its betters. The author encourages (and will keep doing so while releases such as this keep coming) the reader to return time and again to Condemner and allow it to rise in his consciousness, as its structures become more familiar and its development thereby becomes evident. Throw most, if not all, war metal such as Vertellingen van een Donkere Eeuw in the trash bin.
Tags: 2016, Black Metal, Dutch black metal, Folteraar, lame metal, Vertellingen van een Donkere Eeuw, War Metal