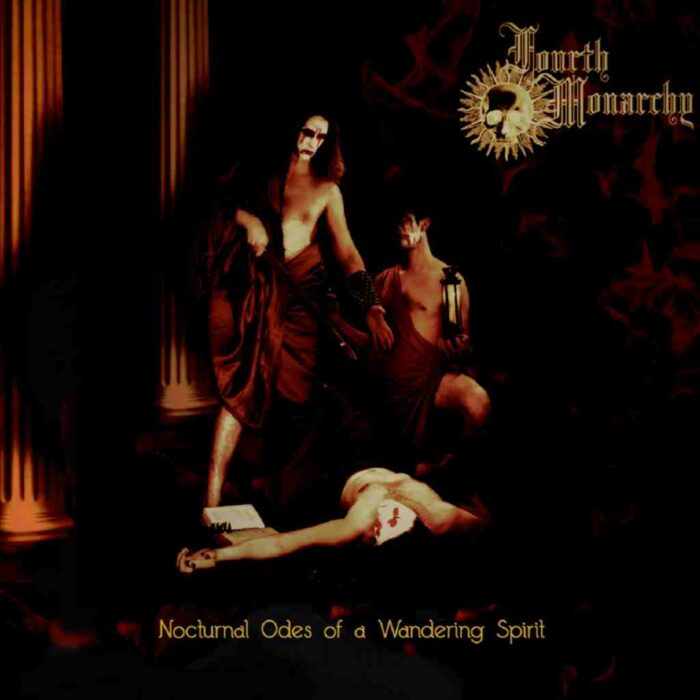 Taking up the task of reassembling the ruins of black metal, Fourth Monarchy mix Southern European mystical black metal with Swedish melodic death metal to create a descent into lush internally contrasting waves of harmony for a nocturnal restless atmosphere.
Following the lead of the original Greek bands, Southern European bands tended toward more open rhythms and wandering melodies, into which Fourth Monarchy graft something like Unanimated Ancient God of Evil, complete with trills that harmonize on the riff and lift it up.
Songs combine multiple riffs in discursive structures wrapped around straightforward verse-chorus patterns but using internal texture of harmony, develop these riffs over time so that an internal contrast has songs seeming to shift in multiple directions over time for a disorienting sensation.
Nocturnal Odes of a Wandering Spirit starts in well-worn territory and breathes into it a new life through a unique personality and worldview that keeps the Swedish aggression surging toward new conquest within a tragic but ritualistic view of traditional European melodies.
Tags: Black Metal, fourth monarchy