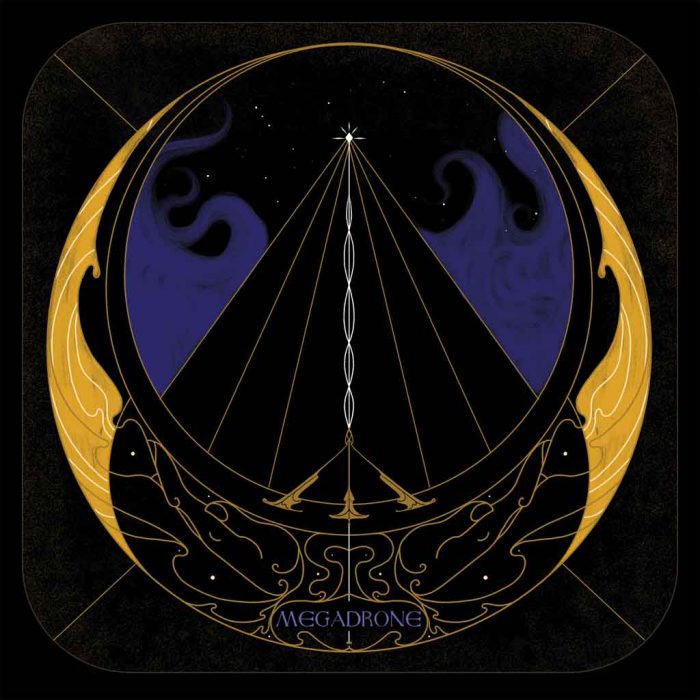 Like metal, drone attempts to make beauty from ugliness, and with the metal-infused version of drone, the genre finally gets past the waiting room music stage by using the intense dynamics of distorted guitar, allowing it to mix darkness and light in a sonic tapestry that diffuses more than focuses attention.
As such, this is the opposite of metal, which attempts to channel attention toward a narrative but, like ambient metal experiments from the second Slayer album through Darkthrone and Immortal, tends toward a naturalistic sense of music as being like the night sounds of a forest, a mixture from which a pattern and narrative emerges but is never explicitly stated.
Transmissions from the Jovian Antennae builds itself in loops, establishing a root sound and then layering voices, string instruments or analogues thereof, noise, and detuned distorted guitars over it, interrupting that loop to insert others, finally reaching parity toward the end.
While it will not grab your attention immediately, unlike most drone compositions the first album from Megadrone assembles sounds in a coherent order and allows their interplay to create atmosphere and also space, giving rise to a daydream nature with undertones of nightmare.