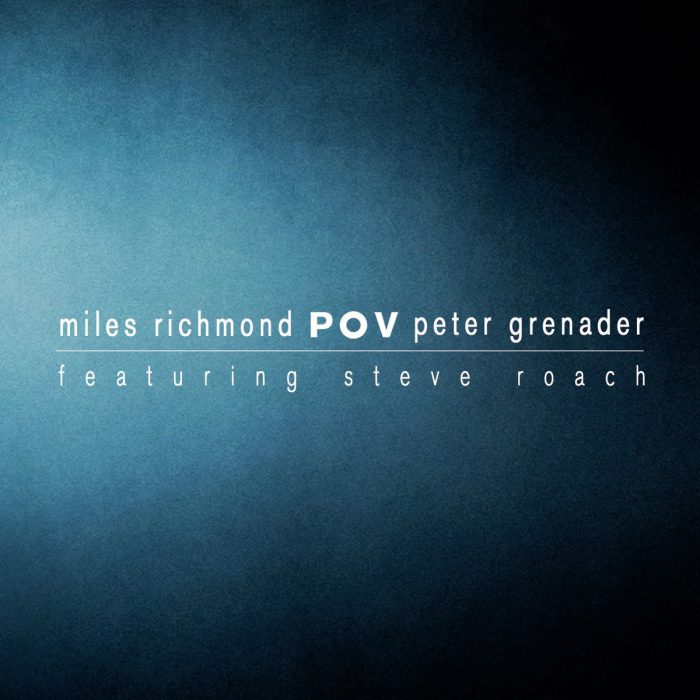 Ambient Allah Steve Roach has released his second effort of 2019. Like February's HelioSphere, this new offering is a collaboration album, however this time he is working strictly in a "Guest Artist and Production Support" role as aid to a primary work by artists Miles Richmond and Peter Grenader.
Due to the lack of clarification regarding which of the three gentlemen are in charge of which specific aspect of the sound creation, this brief review will focus purely on the music itself with minimal to non-existent emphasis on the distinctions between the individual contributions of the artistic "voices" on hand.
While not exactly breaking any exceptionally original stylistic ground for the Ambient territory, POV is a more than worthily executed series of tapestries, exploring a diverse array of moods each true to various manifestations of the heart of the genre.
A few tasteful variations on the Fripp/Eno and Manuel Göttsching school of serenely fluid guitar-based atmospherics find their way amidst more generally expansive and tranquil synth soundscape pieces, with even an occasional brief foray into dark experimentalism not completely unlike the vision of Lustmørd or Ohr-era Tangerine Dream (although it certainly doesn't actually reach anywhere near that Level on this particular recording). The layers and character of the album do of course come alive under the most optimal of audio listening avenues, especially 19-minute highlight "Firmament" which is akin to an ethereal cathedral structure of blue-gold crystalline ornamentation.
Overall, while certainly not among the level of the most essential or transcendent of Steve Roach-involved releases [to be fair, what is?], POV is a perfectly fine recording worthy of at least a few listens from any appreciator of Ambient soundscapes, as well as one of the better 2019 releases the present author has come across to date, although with another 5 ⅔ months left to go and more than a few awaited releases expecting during that period, hopefully even this POV experience will be surpassed.
After all, seeing as Steve Roach consistently releases more albums in a given year than any other artist would in a single decade (with astonishingly infallible levels of reliability with regards to quality), one would already be fully reasonable to expect this release to be anything but the last one will see of Master Roach in 2019, even if there had not already been a few near-future projects already announced. August's Bloom Ascension, with its apparent continuation and Higher Level expansion of the style explored on Molecules of Motion (the best album by anyone from 2018 and one of the general greatest Roach releases of this decade), is unquestionably going to be one in particular to look out for in terms of future coverage, even it hadn't already been made more than perfectly clear elsewhere the incomparably monumental esteem with which the present author holds the Arizona-based visionary…
Tags: 2019, Ambient, electronic, miles richmond, peter grenader, steve roach, USA