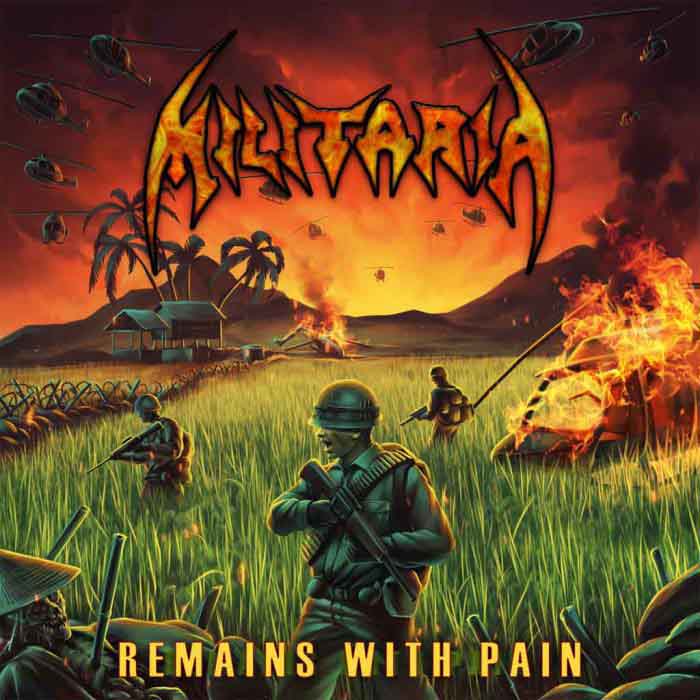 Maybe you wish that Sodom had kept cranking those nice mature metal albums like M16 that had less emotion, but also more focus, so you could follow one ripping tune after another, and maybe recruited the guys from Vader to execute this vision. Militaria steps into this void.
Built like carpentry, these songs feature verse-chorus riff loops with anthemic conclusions and a few interludes upon which the band likes to project some kind of mural, whether a serpentine riff or a voice-over with samples from the Vietnam conflict of 1965-1975 which serves as the lyrical thematic center for this album.
Perhaps nothing too dramatic occurs, but each song is solidly-built around riffs designed to rush you into action and create a sense of primal freedom, in which society is suspended by disbelief and the raw impulses of the "4Fs" — feeding, fighting, fleeing, and reproduction — return. Perfect for mowing the lawn, or a little sát cộng in a suburban afternoon.
Tags: militaria, Speed Metal