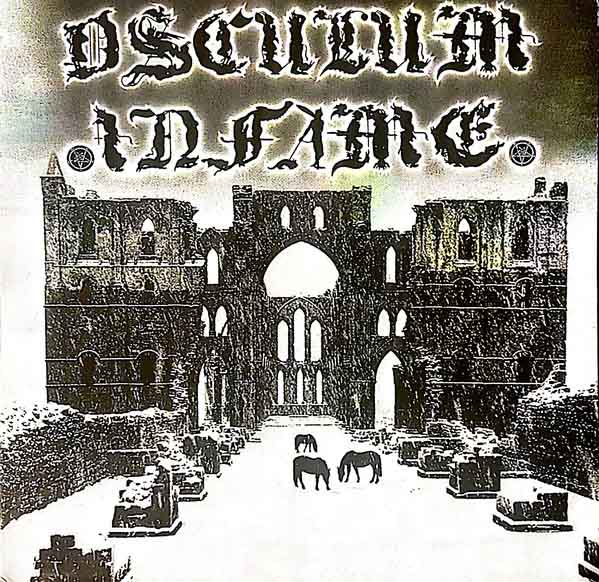 Like many of us, I discovered black metal as a young teenager. Back then, this relatively new form of music still retained some of its initial mystique and one could sense a scope and magnitude that went beyond previous conceptions of what metal was or should be. What initially won me over was not so much the heavy distortion, Satan/sodomy or spectacular extra-musical activities of individual musicians, but the evocative potential of the music. Its ability to create mental gateways into places normally out of reach, or as Mr. Vikernes once put it: "to stimulate the fantasy of mortals."
In the mind of an impressionable teenager, the fantastic worlds summoned up by artists such as Burzum, Sacramentum, and Summoning somehow seemed more real and definitely more relevant than the so-called reality we face in daily existence. And some twenty plus years later, these are still the works most heavy in rotation. However, after the great downfall in the mid-1990s only a handful of artists have managed to retain this specific quality. Many of which didn't "make it" in any conventional sense and thus got buried in the exponential growth of new releases for one reason or another.
Among the lesser known entries we find the unpronounceable debut album by Osculum Infame. Hailing from France, a country primarily known at the time for spawning black metal of unprecedented rawness, the band came across as something of an oddity with their brand of elegant, fantasy-oriented black metal.
The relatively slick production, upfront keyboards and instantly hummable melodies do suggest an underground version of what was then considered "mainstream" black metal, yet there's a sense of adventure to Dor-Nu-Fauglith's expansive compositions that defy such categorization. Many of the songs accommodate a host of storytelling techniques, which in liaison with excellent pacing maintain a suspension of disbelief. Instrumental interludes, folk-strummed passages and thickly accented narrations intermingle with Nordic-styled black metal somewhere on the Ancient/Darkthrone-axis to create a sprawling journey through medievalist/Tolkien-esque landscapes.
So, why doesn't anybody care about this album? Perhaps because after getting a reasonably good start signed to the Mordgrimm label, Osculum Infame supposedly fell out of public grace as purveyors of NS ideology. Too bad, as Dor-Nu-Fauglith carries a distinct charm and character normally lacking in post-1996 black metal.
Tags: Dor Nu Fauglith, French Black metal, good french metal, Osculum Infame