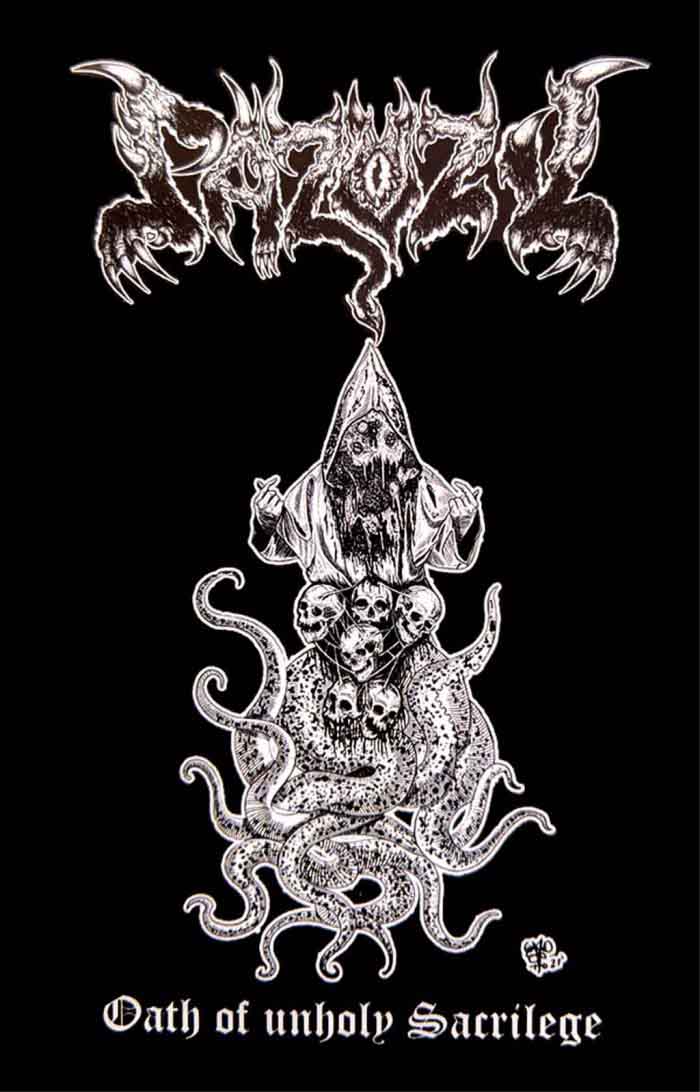 For most listeners, the core of Pazuzu can be expressed as an Autopsy-inspired take on grindcore, with the slower doomy riffs like the tug of a scalpel through flesh alternating with bounding hardcore riffs much as the Bay Area band applied, but with elements of black metal and doom metal filtered in.
Not every riff will be a standout, but Pazuzu alternates between the time-honored language of death metal and grindcore riffing and its own vocabulary of elaborate but not predictable architectures, sort of like the ruins of an ancient civilization drapes in the vines, moss, and foliage of the forest swallowing them from without.
While a listener can expect a thoroughly "old school" experience, much of this album consists of an appreciation for where the band deviates unpredictably from its main riff pairs in each song, venturing down dark pathways in which a subconscious order hints at itself rather than gesturing clear tokens, producing a wonderfully ambiguous if sometimes uneven experience.