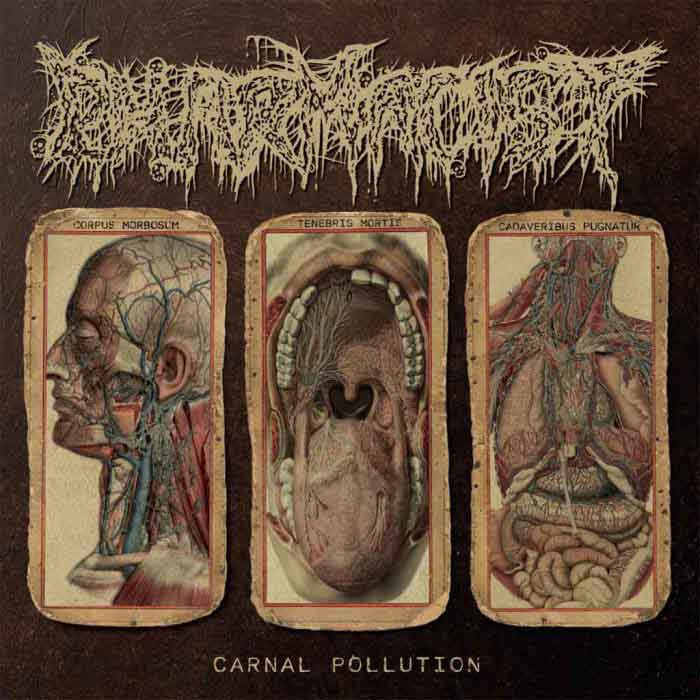 What if Carcass had gone in a direction like Napalm Death with its post-Reek of Putrefaction material, instead of getting increasingly lighter? While billed as a goregrind band, Pharmacist comes more from the school of a technical version of later Carcass that integrates the heavy percussive aspects of mid-1990s death metal.
Songs chain together riffs in pairs, then rotate through these, working outward toward the earlier riffs after the halfway point. This makes for an effective sonic texture, but is weaker in driving these songs toward conclusion, although the second two songs do a more credible job of this. The vocals sound like Carcass crossed with Vader.
Each song approaches its development strategically, with earlier riffs having an introductory feel and riffs in the middle focused on cultivating momentum, while later riffs expound on the contradictions between the chain so far, leading to a collision and decay. Far less predictable than most of the genre, this band makes itself a unique niche from combined elements that came before.
Tags: Grindcore, pharmacist