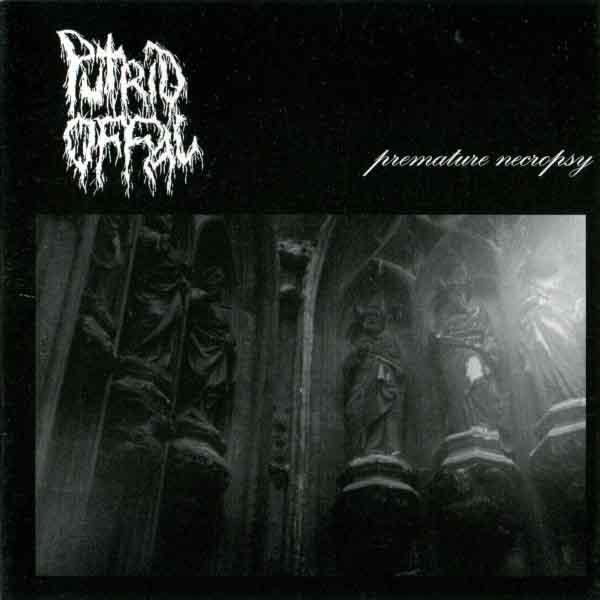 At its most direct and well-calibrated, grindcore is a viciously effective medium for both emotional and corporal catharsis. But, as is often the case with experiential intensity, those equally delightful and terrifying moments seldom endure and will at best leave us grappling with a sensation of unresolved clarity. Whether or not this observation resonates with the reader, it may well be applied as an analogy for the grindcore phenomenon at large. Once a fortuitous offspring of hardcore punk and primordial death metal, early grindcore managed to tap into the deeper recesses of human discontent and paranoia and somehow channel this raw force into musical form. However, it didn't take long before this short burst of essentially intuitive creativity gave in to rationalization and before anyone had realized it: game over.
The main point in case here would be Carcass. As have been previously chronicled on these pages, early Carcass lifted grindcore out of its self-inflicted musical and ideological circumscriptions with their debut Reek of Putrefaction (1988) —somewhat ironically, given its crude nature and presentation— before embarking on a steady slope into insignificance as the band got caught up with making music to please audiences. Since then, a veritable substyle has been founded upon Carcass' earliest works reaching up to their third LP. Not surprisingly, the artistic results have been chiefly meagre because most successors have focused on mimicking style rather than the essential qualities of the music. Consider this in parallel to the poignantly limited musical palette of grindcore and a scenario takes form where novelty rather than substance is rewarded; because in a field where everything sound practically identical on the surface, the easiest way to gain notoriety is through aesthetic manipulation. Consequently, discovering worthy material quickly turns into a struggle of Sisyphosian proportions, as it requires extensive and often in-depth digging.
Unanimously forgotten by the metal world at large, Putrid Offal's 1991 split LP with Exulceration comes across as a seemingly indistinctive affair at first glance. However, a deeper acquaintance with the material reveals this to be one of the more rewarding non-canonical works within the genre. Putrid Offal comfortably operates within a style somewhere between the first and second Carcass album if played with the intense rigidity of an early Napalm Death. Where the band excels is in a conjoinment of Reek of Putrefaction's playful and frequently destabilizing nature with the more cogent and death metal-oriented riff sequencing witnessed on Symphonies of Sickness (1989). Riffs strive to expand beyond the simple chromatic patterns that has become a staple among grindcore acts. This allows the band not only to apply greater textural nuance to phrases, but also an opportunity to string riffs into sequences that defy binary modes of communication. While intensity remains as main focus throughout the playing time, both structure and riffology implies an undercurrent darker than what is usually expected of such a direct form of music.
Setting aside aspirations of petty "uniqueness", Putrid Offal ironically enough belongs to the infinitesimal cadre of bands who've managed to expand upon the Carcass legacy.
Tags: Grindcore, putrid offal