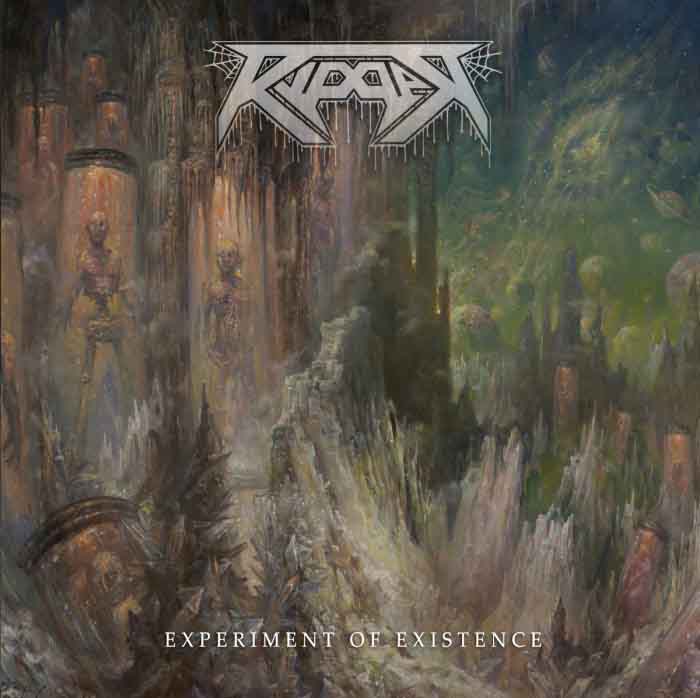 The Americans invented speed metal with Metallica's Kill 'Em All, which came out the same year as Slayer's Show No Mercy and early European projects like Bathory, Sodom and Hellhammer. The European scene fused these together into a speed metal that used proto-death riffing as exemplified by Destruction, Kreator and Merciless.
Ripper picks up in the Merciless vein and keeps that Swedish landmark as its guiding force. This band keeps the attention of listeners however through its spirit and its refusal to adopt clichés. It uses riff forms found before, but keeps them specific to the song so that they relate to the other parts, preventing songs from being "grab-bags" of former ideas.

Its weakness comes in one of the hardest tasks for any metal band: distinguishing songs from one another when they have a similar approach to tempo and vocal patterns. Here, Ripper lag behind their mentors. This is the only flaw. The Instrumentation is top-notch and creative: the riffing reflects the theme of each song and displays competence and wrestling complexity from simple power chord clusters while vocals are both harsh and complement the music.
Incorporating melodic and instrumental elements, Ripper keeps the intensity high. This creates the type of listening environment that bands like Angelcorpse perfected: both intense like aerobic activity in the presence of terror, and somewhat monolithic because so much of it hits the same sweet spot of rhythm and motion. But its spirit never flags and the resulting enjoyment of the music, for listener and musician, forms a bond that far surpasses what most of the underground has been doing for the past 20 years.
Tags: 2016, proto-death, review, ripper, Speed Metal, Unspeakable Axe Records