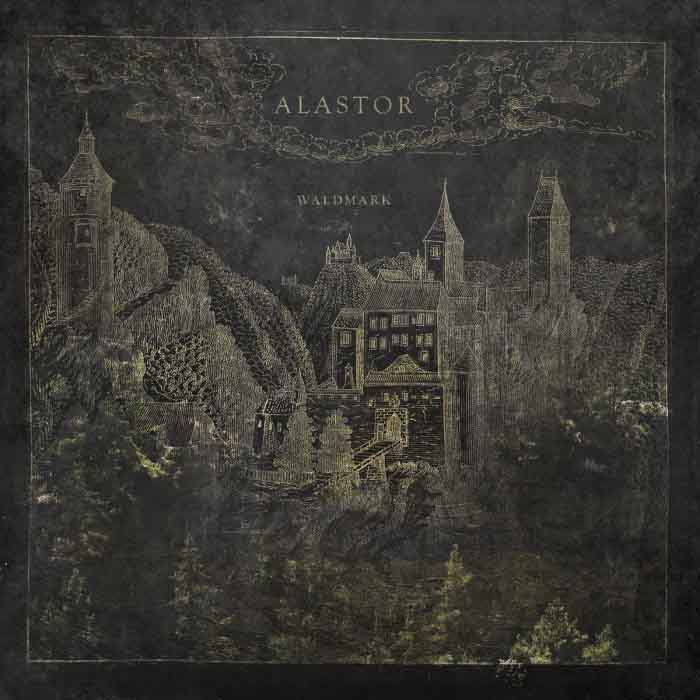 Article by David Rosales
Playing a laid back kind of black metal, Alastor's music supports simple variations of a central melody on drums that range from blast-beating sections to short-lived standard rock beats on thin-sounding drums. At first, Alastor seems to be building on tracks in standard ways, until one realizes that halfway through the song, the music player tells you that the next track has already started. This sounds interesting in concept, but in the case of Waldmark, nothing is coming out of this except the constant stalling of closing sections. Being able to finish songs effectively seems to be the bane of of most musicians.
On the other hand, this might just be a dick move, because songs do seem to "end" in the middle of tracks, only so that a different idea starts and plays through the boundaries of tracks. It might just be a cheap way of trying to make the listener sit through a whole album of samey music with little to none emotional or content variation. It is extremely difficult to distinguish different songs, endings and beginnings, middle sections in a climax-less, conclusion-less flat music, even for a dedicated listener of underground metal music. Variation does happen, mind you, but the close range at which the whole of them remain, and the fact that they do not seem to be structured to take you anywhere, makes breaks and endings appear entirely random. You probably shouldn't waste your time on something this amorphous.
Tags: 2016, Alastor, Black Metal, lame metal, sadistic metal reviews, Waldmark