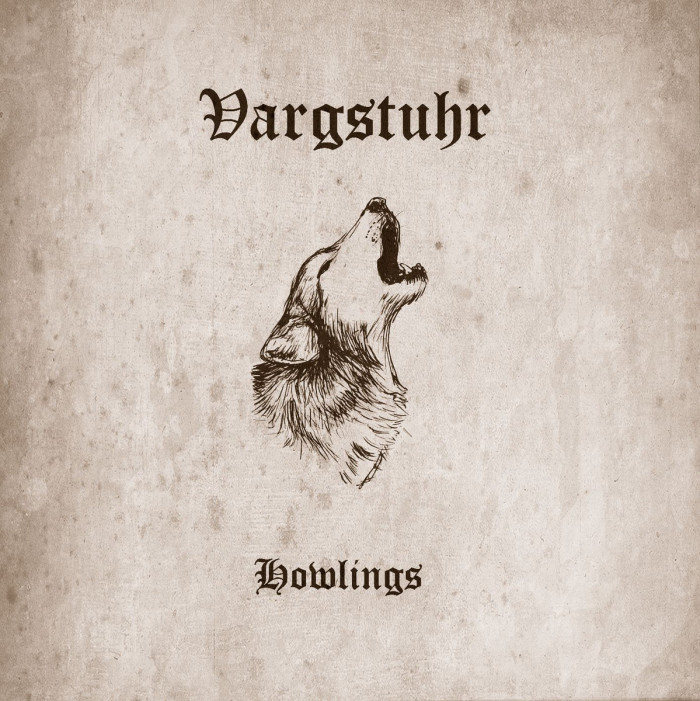 Article by David Rosales
Musical genres work very much like languages, transmitting information at an abstract level, albeit simultaneously at a much more intuitive and unconscious level, hence its surfacing in the form of emotions. Unfortunately, many musicians fall into the trap of taking forms and cliches merely as that: a formula that is interpreted either as a constraint or a shortcut. Neither approach correctly assesses the real value of so-called cliched forms and expressions.
Vargstuhr's Howlings presents a pop opera variation of this thinking by making a wolf-pack themed album whose center are the lyrics. All music revolving around it is incidental and it tends to twist around in its particular emphasis while roughly remaining in the area of a third-grade black metal act with very poorly thought-out interactions between the vocals and the music. Like any opera-like production, it tries to keep its eye on themes of some kind, but the music is still too secondary and plays more like an excuse for a soundtrack.
Besides its poor structuring, Howlings also fails at a local performance level, managing to sound awkward in almost each of the instruments at least at some point. We normally do not complain at all about production, but here the music is so bad that the excessively out of balance mix emphasizes the flaws of the album. The only prize Vargstuhr will be winning here is an award for one of the most uncomfortable albums to listen to in recent memory.
Tags: 2015, Black Metal, howlings, sadistic metal reviews, underground metal, vargstuhr