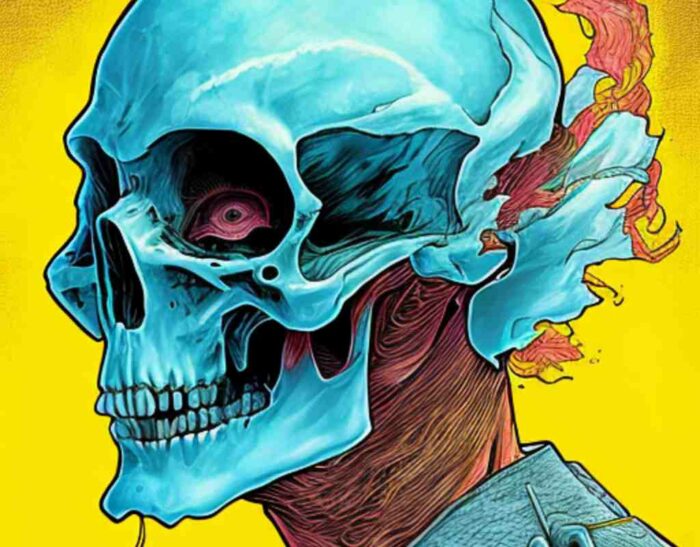 The question before us remains whether humanity will get its act together to adapt and survive. We beat the first few levels, yes, with agriculture and institutions, now have some nifty technology like digital computers and infernal combustion engines, but that just leveled us up.
We now face more serious bosses, long term problems, and bigger goals, since now we are aware of not just Earth but the starry skies of infinite universe. Persistently, our problem has been a failure to recognize what is real and actual, including works of art like Beethoven:
Beethoven's Violin Concert in D Major, Op 61 is one of them.

The composer wrote the work for violinist Franz Clement, who received bravos from the audience at the premiere in 1806.

But the critics were unimpressed.

They described the piece as disjointed, its motifs as tedious, and said the sections in the highest register were too difficult for the soloist to play in a refined and precise manner. In the following years, the piece was barely performed.
Luckily, of late some recognition has been coming to bands like Demilich, which was at first as reviled as Beethoven:
I've always been more like a designer in music, not like, 'Hey, this rocks, and let's keep it grooving…' Part of it is because I never learned theory, or jamming. I try to fiddle and experiment. I am very pattern and geometry-based—or my brain is—so that's the basis of how I must have started doing those. And then, if it didn't sound so good, I tried to find some little path out of it, and maybe back to it. It's like a map: From point A, doing a round trip through an unknown point B, and then somehow getting back to point A.
Of course, once these things become accepted, they become standards in themselves, and many of us never move on from them. As they age, people listen less to music, and tend to have what they like and stick with it:
Until around the age of 11, children are generally happy to engage with unfamiliar music. Early adolescence sees a reduction in open-earedness, but is accompanied by an intense increase in interest in music more generally. Open-earedness increases slightly during young adulthood, then declines as we age.

A major 2013 study involving more than 250,000 participants confirmed these changing behaviors. It also showed that the significance we ascribe to music after adolescence declines, and the amount of music we listen to reduces from a high point of 20% of our waking time during adolescence, to 13% in adulthood.

Adolescents use music as an identity marker and engage with it to navigate social circles. Adults have developed personalities and established social groups. As such, drivers to engage with new music are lessened.
Or the bigger problem: that there is far more music now than ever before, and consequently people treat it like a tap in the bathroom that they turn on when they want background sound while perusing social media or watching Cuties on Netflix.
Part of it comes with finding what we like that expresses ourselves, part of it has to do with the absolute collapse of quality in everything in the West after the first Clinton term, and some of it comes from the fact that pretenders are the standard in the postmodern era, imitating a past of better hopes in a pidgin of buzzwords and distractions:
The incident has since led to outrage and embarrassment among the deaf community both locally and internationally.

Properly trained sign language trainers say much of what he was signing was incomprehensible, but he did make references to prawns and rocking horses.

Wilma Newhoudt-Druchen the first deaf woman in Parliament, tweeted that the official interpreter on stage was signing 'rubbish' and was an embarrassment.
We find ourselves wondering how these bands get signed, but consider how the market has changed: niche sales took over, so there was no single thing to rebel against, and the audience now has an abundance of music so is only interested in the latest thing, all while busier than ever before managing the deflections and excuses of a dying civilization.
At least the heavy metal classics are getting some recognition: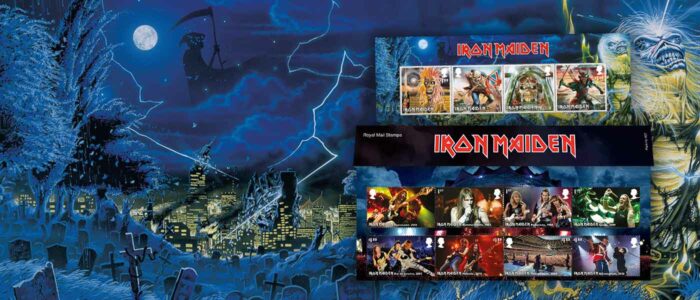 Photo credit: the image for this article was generated by the Gab DALL-E style "AI" (machine learning) image generator which was force-fed prompts of Beherit lyrics, excerpts from NAOS, and random snatches of the poetry of Thomas Stearns Elliott.
~~~
As Light Dies – The Laniakea Architecture: more emo music and Rammstein cloning carefully disguised as folkloric black metal but, ultimately driven by the vocals, this quickly turns into slower and softer metalcore and reveals its essential core of boredom, sort of like some kind of synchronized swimming take on assisted suicide by mercurcy enema.
Blood Star – First Sighting: female vocal driven uptempo heavy metal with a lot in common with European acts of the 1980s and UK acts from the previous decade, this band bashes out compelling versions of classic riff types but holds the songs together more like a disco or Europop track with vocals and rhythmic breaks holding it together, so this will not interest much of the death metal faithful but falls into the new type of Austin heavy metal that is popular with the kids these days.
Unholy Craft – Naar All Tid Er Omme: of recent releases, this comes the closest to good, but like so many these days, spends so much energy on recapturing old tropes and producing its version of classic riffs that songcraft is forgotten, and as a result, these songs are repetitive looping of random elements, leading to a type of enervation for the user as nostalgia, hope, and basic appreciation collide with the reality that this is going nowhere; the biography warns us that this band idealizes B-grade blackmetal like Sorhin and Fimbulwinter, so if being at that level was their goal, achievement unlocked.
Ended – Into the Nothing: at some point in a genre, momentum overwhelms direction and everything becomes recombination, hence the frustration many of us have with melodic metal, but this release is more accurately described as reliving 1980s European melodic heavy metal and working in a bit of prog-metal offtime riffing with some speed metal bounce, sounding a lot like Accept, Asia, and Foreigner having a lovechild that then decided to get a bit heavy and deep in order to attract the soy basement audience.
Pustilence – Beliefs of Dead Stargazers and Soothsayers: if you combined Mortem and Baphomet, you might get something like this collection of old school riffs with an emphasis on the percussive, strong in its individual parts but never really knitted together into anything expressive, resulting in constant emotional churn and textural variation that while pleasant to listen to, adds up to very little as a whole listening experience.
Atrocious Filth – OVV: entering into the alternative technical metal category along with Supuration, Pyogenesis, and Voivod, Atrocious Filth tries to do what many in late death metal did, which was to transfer to a new form of music that was more musical and used harmony and melody as well as structure, but often the requirements of open chording and longer melodies force an emphasis on repeated rhythm and vocals to hold together what have become disparate elements, hiding whatever refinements they have made behind unexciting riffs and song collages that run together over time.
Putred – Repulsie Post​-​Mortem: this band nails the mid-paced morbid cavernous death metal approach in terms of rhythm and song structure but riffs hover on the edge of obvious melodies and this detracts from long-term listenability, although unlike most everything out there today this band writes songs that hold together and deliver a unique impression of an aspect of life that changes somewhat over the course of the song, like adaptation provoking internal mental change, which if this album were not so sing-song and point-to-point in its riffing would make it an instant keeper.
Blodtår – Det förtegna förflutna: this release reminds me of the people who do gymnastics routines at the Olympics that are technically correct but have nothing to hold them together except a few repeated forms, so despite all of their athletic excellence, the end product is mutt, much as is the case with this late Norsecore tribute which knows how to build a song around a simple progression but not how to oppose it and vary it to develop it, which makes it sort of like listening to a stuck door chime played on HM-2s.
Satanika – Horde of Disgust: on the surface, this seems like it will be evil death metal, but it comes more from the genre of catchy heavy metal with death vocals in the style of Doomstone, Deceased, Mortician, Cannibal Corpse, or Nifelheim with lots of bounding riffs that mix grindcore rhythms with basic speed metal and death metal riff styles, all guided by an infectiously hook-driven vocal, but it is hard to imagine reaching for this to listen since it is basically Miley Cyrus with Pantera riffs.
Catacomb – When the Stars Are Right: mixing 1980s goth into modern metal, this band focuses on chanted whisper vocals and has repeated-strum-oriented doom metal riffing at a faster pace going in the background, making a plesant sort of dark heavy metal that by using very similar riff forms, sort of runs together except for the chorus, probably doing better than most modern metal but hard to want to repeat listen.
Begotten – A Warning Silhouette: droning minor-key emo music dressed up as Burzum-style black metal, this offers minimal song development but lots of luscious repetitive riffing in modes to make you feel self-pity and righteous victimhood, which makes this album brain poison of the first degree.
The Unholy – Garden of Souls: heavy metal style doom metal at uptempo punk pace and the sensibilities of 1960s rock, with a vocalist straight out of later Saint Vitus, this band seems like it would be intriguing but instead becomes very heavy on the hammering out of simple little songs which add melodic complication without melodic complexity, making them more tiring than inspiring.
FesterDecay – Reality Rotten To The Core: a Carcass/Autopsy inspired work of deathgrind in the old school, this album uses lots of bounding energetic riffs and unlike most bands, makes them relate to another enough to have functional songs, although they do not do much more than establish their theme and work it out in a circular fashion, which means that listener energy flags toward the end of this otherwise excellent release that seems to recall how the underground did things and why.
Død Håp – Black Sun: we are all imitators now, reliving the past of the 1980s and early 1990s because after the Clinton years, everything stopped functioning and American and European life mostly lost meaning through a combination of egalitarian politics and corporate neoliberalism replacing culture, which means that all music can do now is comment on the individual and make social gestures, which is what this emo-infused imitation of third wave black metal attempts to do, producing songs that go nowhere and mean nothing.
Tags: alligator, atrocious filth, begotten, catacomb, festerdecay, pustilence, putred, satanika, smr, the unholy