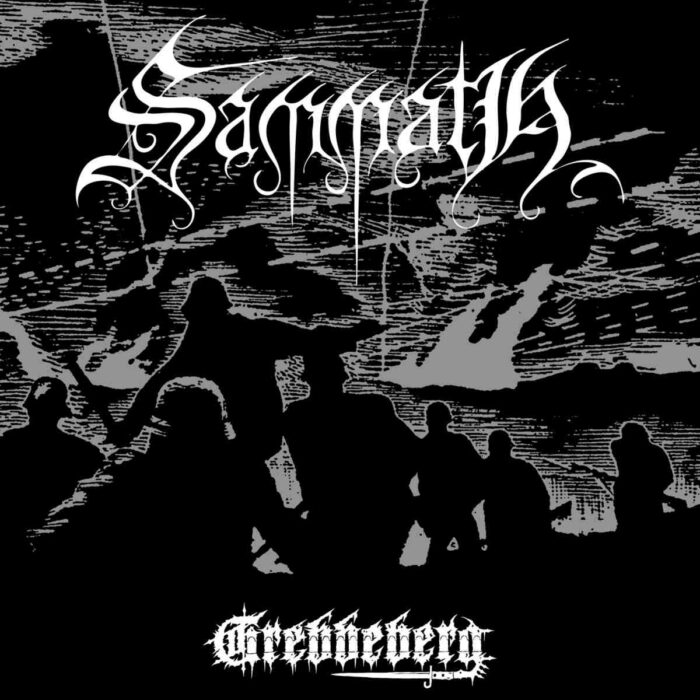 Sammath has always had two bands inside: one that writes subtle melodic music, and another that wants full-on pounding rhythmic warfare like early death metal. On Grebbeberg, Sammath unites its Gemini-like two halves with the aggression of Dodengang mixed into the melody of recent works.
Much as on Godless Arrogance, faint oddball melodies in a straightforward old world style emerge from the pummeling riffs and sawing vertiginous contrasts, avoiding the use of melody as a cudgel like most bands do and instead using it to advance the structure of each song.
This may be the furthest the band has ventured from rock and heavy metal on the whole, since songs spin up from chromatic pure violence into a wider tonal leaps from which small melodies appear that foreshadow riff change and the thematic conclusion to each song.
On the drier side of technique, the band make great use of martial percussion and the war metal trope of shorter riffs expanding into longer fretruns, but then inject into this the same elegance that marked Strijd to give the album a reverential and ethereal quality amidst the raging chaos.
You can pre-order Grebbeberg at this link.
Tags: Black Metal, sammath