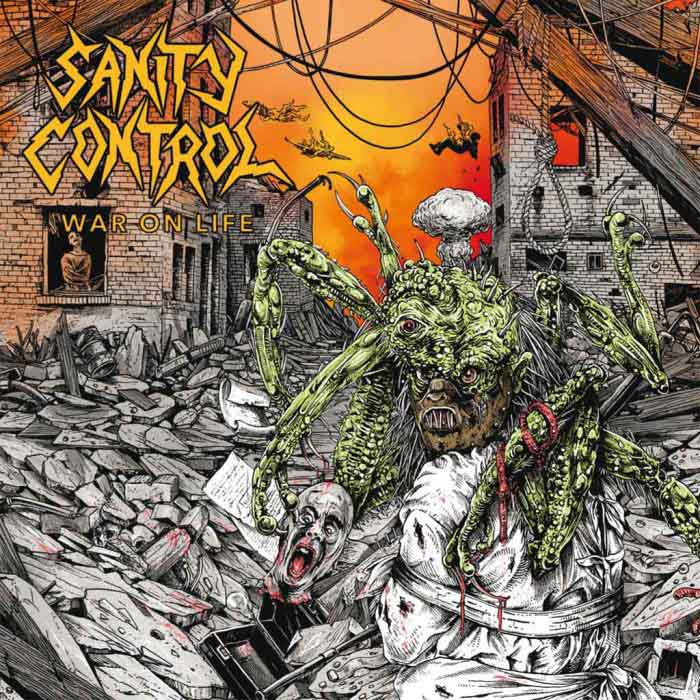 Thrash bands like DRI and Cryptic Slaughter bridged the years between hardcore failing and grindcore appearing. They took punk back to its roots as total alienation and made some great music by picking up the metal style of riffing, which is why they were described as crossover bands. Sanity Control seeks to revive those years.
If you can imagine M.O.D. with more Slayer in the riffs but DRI-styled teen riot shout vocals, you have the basics here; vocal melodies appear once or twice a song and guide transitions, but otherwise, these are riff-chorus songs with a few budget riffs here and there to spice things up.
Some bands do not want to break new ground, but if they offer their own personality and some motive behind their music other than cloning the past, they can be good listening, and War on Life rewards us with classic thrash riffs and energy, but goes past nostalgia to have a current feel.
Tags: Crossover, sanity control, Thrash