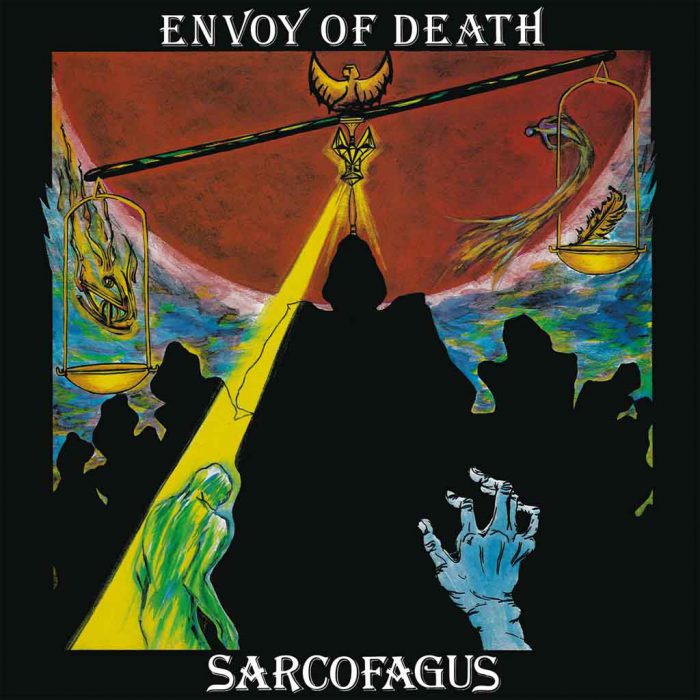 We knew heavy metal birthed itself from the intersection of UK guitar rock, nascent punk music, and progressive rock, and Sarcofagus shows us with this re-issue of an album from 1980 just how much early metal borrowed from the progressive side of things.
Probably a bit too normal yet intellectualized and still with a foot in the rock world too much for metalheads, this album shows us heavy metal style power chord riffs used in the context of songs that would fit on a Procol Harum, later Yes, or Camel album; it might be less esoteric than a King Crimson or Greenslade release, but the prog influence shines through here just as it does in Budgie, Iron Maiden, and Black Sabbath.
Songs alternate between an uptempo channeling of 1960s protest rock into a type of existential crisis urgency, and a dark counterpart which reduces that strident warning to an externality of inner ambiguity. Keyboard harmonies and vocals both bolster this and remove its certainty, leaving us with the heaviness of a culture lost and in transition to the unknown.
Tags: Heavy Metal, sarcofagus