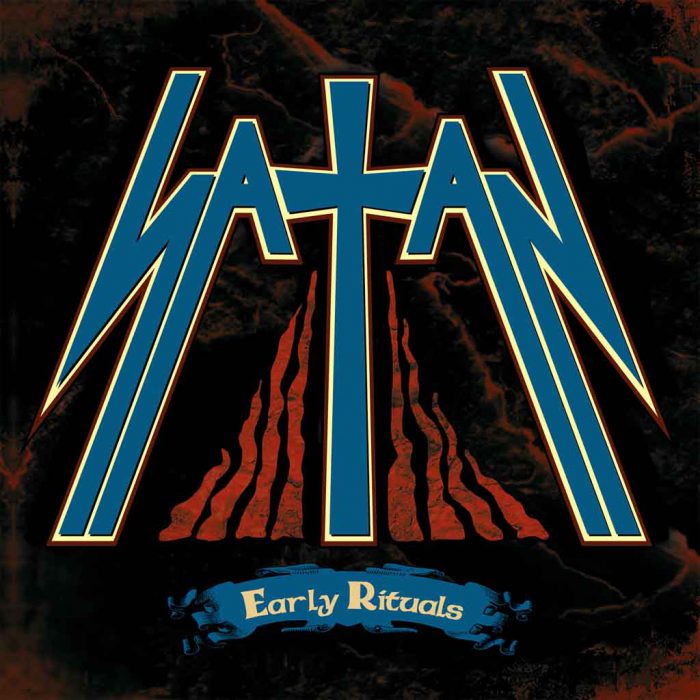 NWOBHM took the proto-metal of Black Sabbath and mixed it with the hard rock of Deep Purple and Led Zeppelin, infused it with the spirit of punk and some of the progressive rock of the era, and came up with the last bridge between metal and rock before speed metal punted it out of the park. Early Rituals uncovers this era with zest.
Satan, like fellow bands Tank and Blitzkrieg, operated in that odd fusion between British heavy rock (Cream, Jethro Tull, the Who) and metal where songs follow mostly a rock format and up-tempo rock rhythms, but use heavy metal-styled riffs which emphasize phrase, especially lead-picking, over strumming and picking chords to support vocal harmony. In NWOBHM, as in most metal, the guitars lead and vocals follow, which inverts the rock format.
Fans of the first couple Iron Maiden albums will appreciate the fresh-voiced vocals and dual-guitar attack plus an abundance of creative riffs and grandiloquent song structures. Some excellent guitar work and fast, more percussive riffing shows how this band paved the way for the transition to speed metal.
Tracklist
"The first demo" (1981)
01 Kiss Of Death 05:01
02 Heads Will Roll 03:13
03 Oppression 05:06
04 The Executioner 03:20
"Into the Fire" (1982)
05 Into The Fire – Trial By Fire 06:17
06 Blades Of Steel 04:59
07 No Turning Back 04:17
08 Break Free 05:37
09 Pull The Trigger 05:40
10 The Ritual 05:09
"The Dirt" (1986)
11 Key To Oblivion 04:36
12 Hear Evil See Evil Speak Evil 04:50
13 Fuck You 03:17
14 The Ice Man 04:26
Out on Listenable Records as of September 25, 2020.
Tags: NWOBHM, Satan, Speed Metal