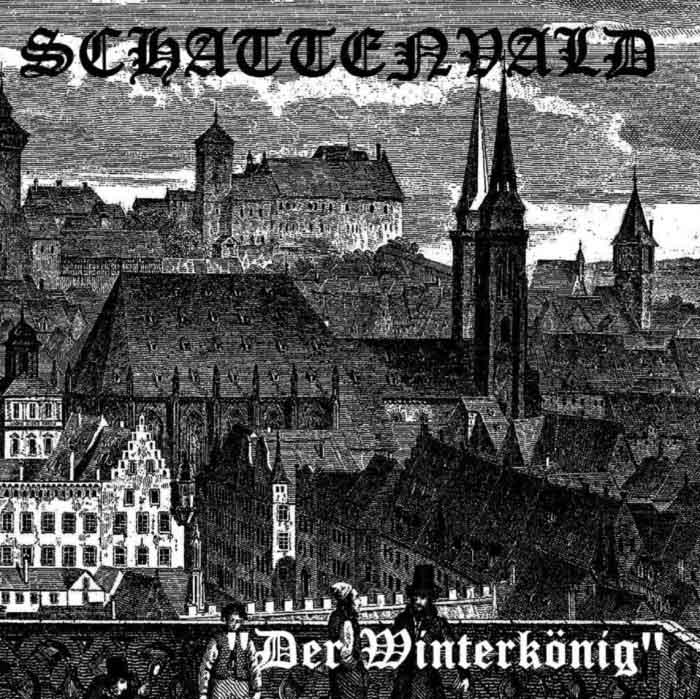 Article by David Rosales.
As a wave of revivalists of the old metal ways of the late 80s and early 90s assail us with full optimism, we are face with the dilemma of creation of the new through the emulation of that which is no more. From this sincere intent are born projects like Schattenvald who attempt to extend the lessons of the adventurers of more than two decades ago. However, the bar that was raised by those heroes is set higher than even such well-intentioned moderns band can reach.
Der Winterkönig suffers, like many of its kind, of the disease of being so enamoured with the aura they are creating that they let go of the necessary rigours of form. Form is important as it is what balances the flights that imagination makes the music embark upon. Form grounds the emotional in the concrete, it connects the abstract and the subjective to the objective. Lacking Form, the strength of the aura brought forth through artistic illumination simply dissipates on Der Winterkönig.
What is missing on Der Winterkönig is a will that can push the composers to maintain concentration throughout each piece, so that they do not lose themselves in it. When the evolving concept and sound of the piece is under construction, it threatens to envelop the creator, becoming its own reality rather than the carrier of meaning and the transmitter of thought that it should be in the larger context. This is, basically and in summary, what Schattenvald Der Winterkönig would appear to go through, depriving it of any means of expressing its own personality firmly enough to be noticeable. Der Winterkönig is merely generic.
Tags: 2016, Black Metal, Der Winterkönig, EP, German Black Metal, germany, review, Schattenvald