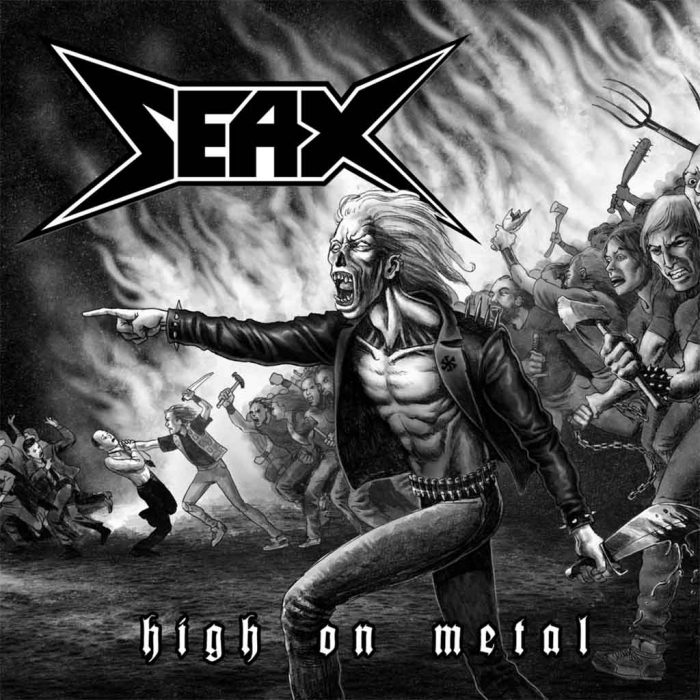 To appreciate metal means that to a degree one appreciates its roots and constituent influences, sometimes even when they incorporate elements of newer subgenres. Seax makes classic heavy metal in the Iron Maiden or Judas Priest style as if it were Master covering it: stripped down, uptempo, and riff-powered.
In this way, a death metal influence creeps through without taking over and, while this band may be waffling genres, it feels more like they just upgraded technology and stripped away some of the 1970s trappings derived from the constituents of NWOBHM, adding in their own hard rock influences on some of the guitar playing.
High on Metal does not aim to change your life or open your mind, only to break out some classic riff styles in a new interpretation with a faithful view at what has been consistent in metal since its origins, a blood-pumping foot-tapping energy of recapturing life from its doldrums and repetition.
Tags: Heavy Metal, seax