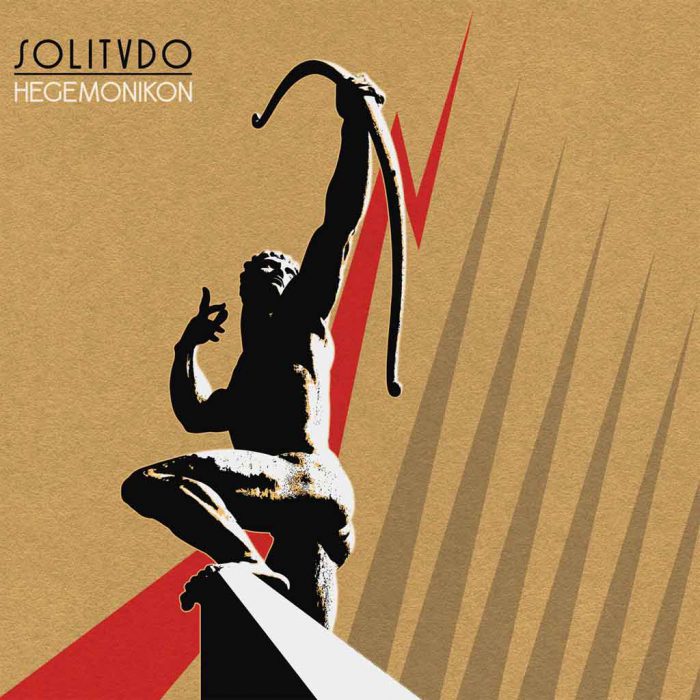 During the middle to late 1990s, metal fell into panic because it was clear that the genre needed to become progressive without falling into the usual mishmash of jazz, lite rock, and protest music that has made progressive rock a cursed entry since the 1970s.
Some began to work around from the bottom, focusing on adding atmosphere, pagan folk, and soundtrack elements to black metal, beginning with later Graveland and Burzum. This gave metal a way forward to write unique melodies and produce free-form songs without having to depend on the rock inheritance. Solitvdo picks up at this location.
Hegemonikon sounds a great deal like a slower and more melodic version of Graveland from the Following the Voice of Blood and Raise Your Sword! years: slowly churning metal riffs, guided by keyboards, playing alongside a theme which develops like a flowing river, reacting to itself and meandering to its destination. This creates a fantasy escape from modernity with a dark aggression at its core.
Tags: Black Metal, solitvdo