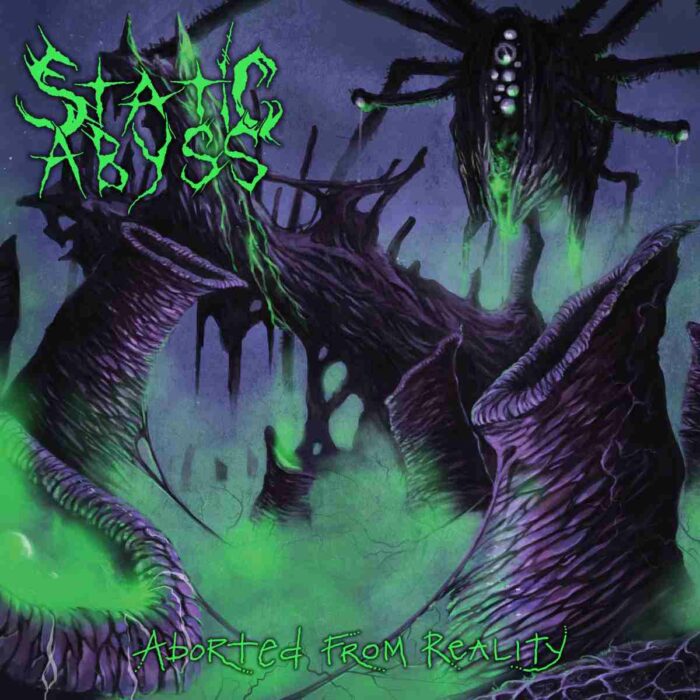 All post-metal is basically a ripoff of what Godflesh did on Streecleaner mixed with what bands like Ras Algethi pioneered, and when you combine post-metal and modern metal — a hybrid of speed metal and death metal with influences from late hardcore — you end up with something like Static Abyss.
Walls of punkish riffs close in on a primal rhythmic pair per song, aiming toward atmosphere with vocals as secondary, creating a sensation of descent into darkness and then minimal two-part development sort of like wandering around the dystopian wasteland looking for the Holy Grail.
While this album has a great deal going for it, it is hard to imagine selecting it for repeated listens; the lack of riff interchange causing compositional growth makes it seem thin, and the mood it creates is too close to the modern metal mentality of lounging in the basement waiting for Armageddon.
Despite those deficiencies, Aborted From Reality avoids the true vocals-oriented repetition that seems to blight all post-emo music and keeps some solid aggression and dark moods, but like most post-metal, focuses so much on the surface it misses the essence and broader picture.
Tags: modern metal, static abyss