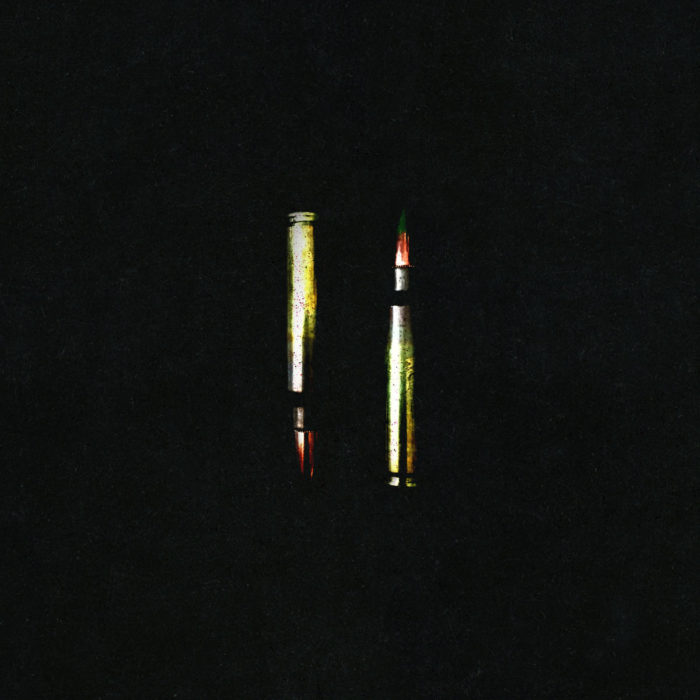 For decades, musicians have sought the holy grail of combining metal with industrial, but the problem is one of space. Industrial uses space more like rock or jazz, to separate notes, where metal focuses on the continuity of power chord riffs. If the hybrid goes too far to one extreme, it sounds like industrial with fragmented metal riffs; on the other extreme, it loses the machine-like sound of industrial.
Sterilizer enters the fray with something that sounds as if Ministry and later Godflesh decided to be a metal band playing along with an industrial drum track and samples, keeping the constant wall of guitar sound going even when using two-chord punk-style riffs to fill between more complete riff voicings. On top of this go samples and distorted vocals for a vision of the disturbed and loud.
II, the latest offering from Sterilizer, turns up the intensity and alienation from previous works. This release could easily be what they blare over the loudspeakers in a dystopian mega-city or a simulated human living space in the cargo hull of a giant ship bound for inhospitable outer planets. Fast rolling beats rush into battering fills which transition into choruses, conserving momentum and adding metallic noise under the searing guitar.
The strength brought by this release comes from its unrelenting assault which avoids slipping into the more relaxed, personal feel of much of industrial that shows its synthpop and rock origins emerging. If Sterilizer can find a way to incorporate less of pure forward driving battery and more internal contrast, it will grow even more powerful. But for now, it is great to find an industrial-metal hybrid that has not wimped out or turned into band practice with a drum machine in the background.
For those who want a muscular metal band with industrial roots, Sterilizer calls to mind the earlier days of Godflesh or Pitch Shifter with its unwavering forward assault and high-intensity power chord riffing. Samples and gauzy textures of found sounds and vocals only enhance its otherworldly feel. This is a great step forward, and it will be intriguing to see what these guys do next.
Recommended tracks: "Division," "Cop," "Vendetta"
Tags: 2017, Industrial, industrial grindcore, industrial metal, industrial punk, metal, review, sterilizer