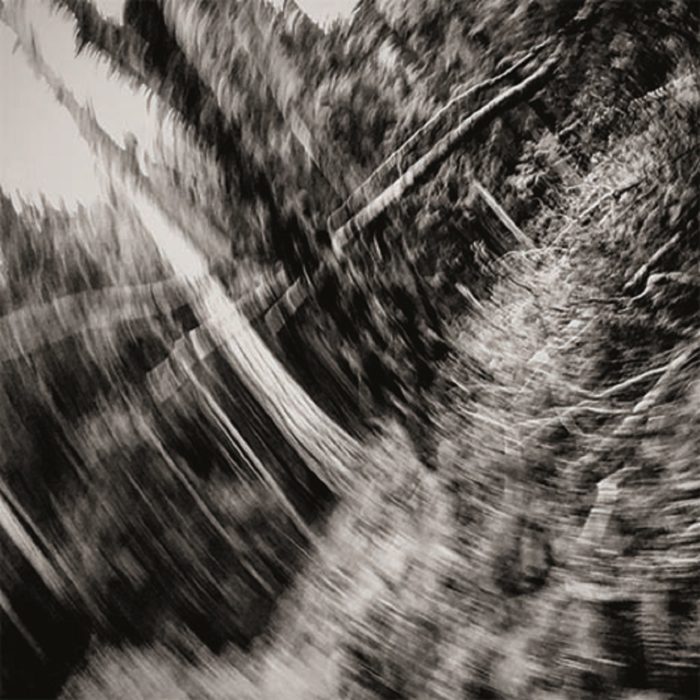 Squandered potential proves a crueler disappointment than an outright bad effort in many ways especially when so few modern bands even remotely approach the mantle of the greats of the past, and the most recent EP from unfairly described "black metal" act Thantifaxath is as glaring an example of this scenario as one could imagine.
Were the band merely inwardly pitiful, devoid of a unique voice, piecemeal in arrangement or constructed of textures rather than actual melody we would have a clear cut case of the pitfalls of modern metal once again rendering the effort fruitless before the material could even be properly digested, but this is a band that avoids all of those shortcomings and still manages to fall short of greatness despite the command of a wealth of great musical ideas.
Another case of a band aesthetically resembling black metal yet structurally belonging to a different genre, Void Masquerading as Matter seems more promising than most in that it is not post rock with screams, nor is it pop arrangements with minor chord voicings; this is at its core a metal record in that it shows a remarkable amount of restraint in themes explored per song and that a journey is indeed expressed in their presentation. Each song has rarely more than two melodic themes that are explored, and they mutate from minor to major key in shifts from woe to triumph when appropriate, allowing the rhythmic diversity as the songs progress to tell a story that is rewarding through legitimate buildup and climax. This is a successful trait where most modern metal is a wallpaper of characterless gruel. Much of the melodic tension is built through the abrasiveness of chromatic scales as shown in the best death metal, and there is a duality at hand in lively busier passages colliding with the finality of monolithic power chords that sustain to the point of unease. So where does it all go wrong?
Unfortunately, the pretentiousness that clouds a band such as this rarely can leave its most promising efforts unaffected. While Thantifaxath presents material that is more oppressive than depressive, in contrast to their previous release Sacred White Noise, the arrangement of the release on the whole is a depiction of insecurity rather that declaration, and despite being a collection of shockingly good ideas, it resembles a holistic pratfall despite being presented as a monument to chaos. Most songs end in an outro that simply does not belong (the strings at the end of "Self-Devouring Womb" are ham-fistedly juxtaposed aside from being integrated as in At the Gates' "Within"), and the contrast attempted is puzzling rather than assertive. The unfortunate noisecore passages are too grating to ignore despite occurring with much less frequency than previous efforts, and the modular shifts throughout the songs, although clever, tend to resemble exercises rather than a journey with destination in mind. Concluding the release with a seven minute choir of aimless voices as a title track is a gotcha moment befitting the worst of heavy-handed yet artistically empty composers, and if it is an attempt at catharsis after a commanding musical endeavor in a "Tomhet" kind of way, it fails on every level and could not be more aptly titled.
The frustration of the release lies in that the command of melody here is extremely thoughtful and in its best moments echoes the tonality of Alf Svensson, so with the right amount of discipline this band could actually compose a holistically effective metal release should they forgo the need to enforce storytelling through sharp contrast rather than by extrapolating on related ideas, and likewise if they were to abandon the meandering attempts at atmosphere when the melodic structuring dead ends. Despite its pitfalls, this is an improvement over past releases from this band, and should they release a proper full length following this EP that executes their ideas in a more refined way, Thantifaxath could provide a release that is as intrinsically rewarding as it is superficially dazzling. Hopefully when that time comes, their ambitions won't get the better of them.
Tags: Black Metal, noisecore, post-metal, thantifaxath