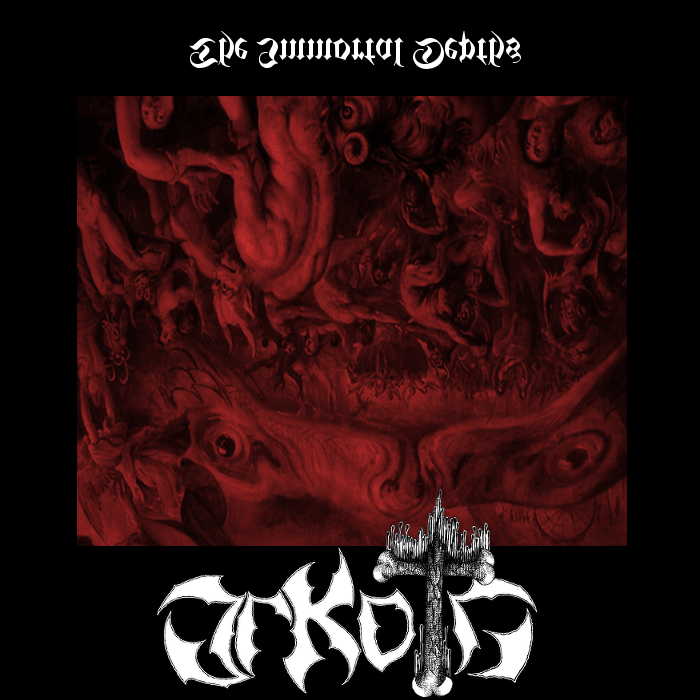 Olkoth clearly wrote a few riffs and leads that could be effective on their own.
The problem is they are not arranged into coherent black metal songs but in sprawling, random psychedelic rock epics with rasping vocals. Some of the riffs in each song attempt to emulate medieval music but instead of constructing heavy metal songs around them like Obsequiae or merely using them to establish an atmosphere in which to place the music like Sarpanitum, these merry medieval melodies are merely the memorable parts of drawn-out, acid casualty sprawling riff salads paying homage to all of Olkoth's black metal heroes. Moreover half of these  ye olden riffs are laughable. The band clearly wants each of these often comical parts on The Immortal Depths to sound like motifs from dated soundtracks to occult period pieces like Haxan, The Devils, Blood On Satan's Claw, The Devil Rides Out, or the recent Black Death and A Field in England. Unfortunately, the songwriting on The Immortal Depths's  early nineties filmic antecedent is Robin Hood: Prince of Thieves rather than Army of Darkness.
Listen to and download The Immortal Depths EP for free from Olkoth's Bandcamp page.
Tags: 2016, black 'n roll, Black Metal, counter-review, medieval metal, Olkoth, psychedelic, re-review, review, wanking