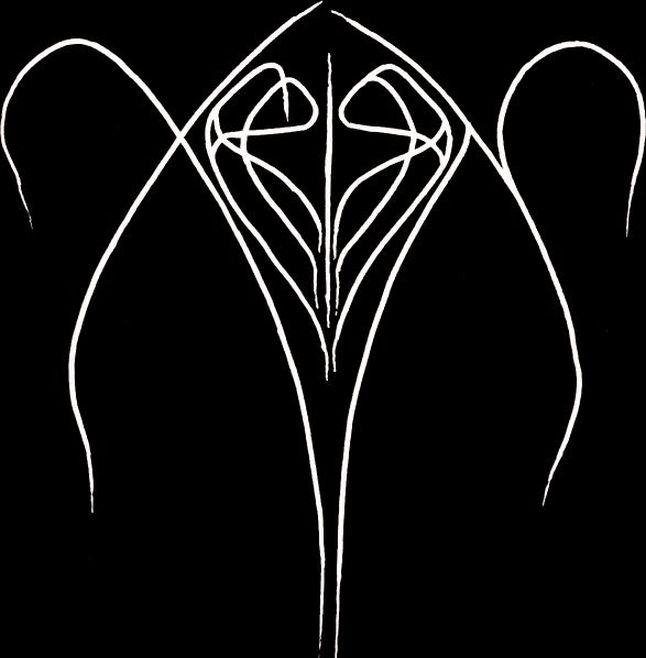 I originally got this album as a promo when it first came out about ten years ago. I enjoyed it enough to purchase a copy and to look forward to future releases by the band. Xerion hails from Silesia in NW Spain, the same region that birthed General Francisco Franco. Xerion prefers simple, rugged, durable riffs and songs that assemble into a solid, functional album.
The riffs on this album tend to be simple minor key affairs, although through the middle of the album the band generates some longer melodic themes. There is a strong sense of narrative development within the songs – the album starts with a simple, single themed song that mournfully heralds the setting of the sun and the terrors that are conjured by the beginning of the night. The songs become longer and more complex through the middle of the album as the full gamut of the occulted power of darkness is explored. The album closes with another simple, single themed song that brings the album full circle as the music revels in the triumph of the dark powers unleashed. The band struggles to reliably end songs, however, and often end up just trailing songs off in lieu of a proper end; while this can add an atmosphere of occulted midnight mystery, repeated usage suggests lack of skill rather than intent. Songs are generally constructed in two ways – simplified fugal style where one instrumental voice introduces the theme which is then explored by other instrument voices, and binary form with a main theme and a counter theme. Sometimes the two composition styles are combined.
Why review a ten year old album? Well, first off, because it is a pretty good album. Second, because there is a question about band development that needs to be examined. Xerion put out a strong first album. Their subsequent albums were terrible shoe-gaze hipster metal. Long, pointless songs with mushy riffs and zero direction. That a band got lucky and pulled one good album out of their ass is a lazy, and often incorrect, way to look at it. A better answer is that musicians will tend to write music for the people who pay them. Be it the Catholic Church (Bach), King Ludwig (Wagner), or Xerion (hipsters who were flooding metal at the time.) In the days of 'classical' music, only a few of the wealthy elite had the money to sponsor the best musicians and this gave rise to a fierce competition between composers to secure jobs as court composers. The best tended to rise to the top because the upper crust of society was fairly musically literate and would brook nothing less than the best. With the democratization of culture during the industrial revolution, lesser music became profitable because the masses suddenly had economic clout… would you rather have $100,000 from one dude or $1 each from a million people?
It seems that now the balance of power is tipping yet again. With the advent of streaming services, the mass of people are essentially not paying for music. Twenty years ago you'd have to sell at least a million albums to get on the Billboard top 10, now a hundred thousand will suffice. This gives Hessians the upper hand – we demand music that is more than just disposable radio fare, we love music that can be listened to again and again. Let us encourage that quality of music. On platforms such as Bandcamp, you can pay as much as you wish for an album. I encourage everyone to pay as much as you can for quality music when given the option. If Hessians can become the noble, elite benefactors of metal, then we are one step closer to a glorious rebirth of quality music.
Tags: 2007, Black Metal, hessians, metal, Nocturnal Misanthropia, review, Xerion