Hans Graf / Houston Symphony Orchestra
March 4, 2007
Jones Hall, 615 Louisiana
Houston Texas 77002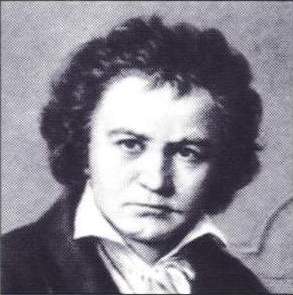 As the cultureless void of "pop culture" (more accurately known as "mass culture," appealing to the lowest common denominator) surges upon those traditions of artistic development which have sustained high-quality minds for centuries, symphonies defend themselves by appealing to what they hope are broader audiences. In doing so, they achieve a fragile balance between the known commendables and newer or more esoteric pieces, more accurately known as being the fringes of classical music that did not merit induct into its archetype: history rewards either excellence or pure mediocrity.
The Houston Symphony, being a storied classical house under assault from the "new music" deludoids as well as the pop culture drones, attempted on Saturday, March 4, to mix a known cornerstone of classical music with one of its more recent deviations, a presentation of sonnets by Michelangelo Buonarroti who is more frequently cited for his works of sculpture, as embedded in the works of Russian composer Dmitri Shostakovich. The concert as a whole was a failure; the Beethoven was an eyelash short of as magnificent as this fallen time can offer.
Shostakovich
To dispense with the execrable Shostakovich, it is safe to say that Michelangelo's poetry, while not incompetent, falls entirely within the boundaries of cookie-cutter Romantic poetry and is prone to the same excesses of emotional gesture and broad symbol that makes the genre easily mocked to this day. Like the music for short commercials, each piece consisted of 2-4 short themes played while verses were sung, then a conclusion in absence of direction as much as anything else.
The defining feature of classical music — a poetic continuity, a narrative and a conveyance of emotions from one state to another — is in Shostakovich supplanted by a series of slightly mixed emotions that ends when the sitcom-like drama of the bad poetry does. His phrasing is simplistic; his melodies cut from textbooks; his emotion cheap, like the perfume and loud music of a mass culture crowd rushing forward to claim the prominence of classical music without the achievement that granted it that state. Although a few of the have-nots in the crowd were delighted with this moronic affair, many members of the audience appeared to be ready for it to end early and hastened their applause to drive that trainwreck of an audial confusion from the stage.
Beethoven
Conducted by the amiable and competent Hans Graf, the orchestra launched into one of the definitive works of Western culture after returning from a short break. Beethoven's third symphony, or Eroica, is as its nickname suggests a heroic Romantic march through melancholy themes to the triumphant in praise of heroism. Few who have active nervous systems can not notice its power, but in the hands of idiot conductors like Klemperer its rhythms are homogenized and its passion reduced by a de-emphasizing of subtlety in favor of dramatic gestures that make it a smooth blend of self-satire. Graf mostly escaped this trend which seems to delight populists, as if the humbling of a great symphony made their own positions stronger.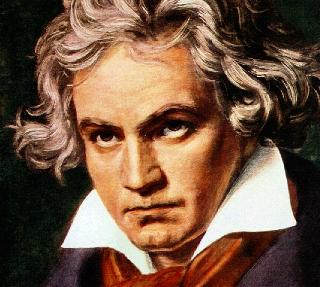 Graf treats classic pieces as entities that while alive might benefit from upgrade to the wisdom of a progressive time, and in that state of mind he mixes a quaint style that appeals to fans of older Mozart and Haydn with a modernist twist that propels pieces forward with increasingly off-time, theatrical pauses and rhythmic expectations. It is as if Graf is a modernist who views the quaint as one of the many voices he tries to capture, and in doing so, he often loses sight of the piece as a whole, which is where he will remain a B+ and the Furtwanglers, von Karajans, Salonens, et al. will surge forward to the higher grades.
The first movement fell under this treatment; after a strong beginning that truncated the traditional shock tactic of repetitive unison, the orchestra launched into an uptempo version that emphasized the accompaniment of the main theme and periodically slowed it in an attempt to de-emphasize its uniformity. This technique ultimate backfires, in that instead of using consistency to background repetition, it showcases the repetition by attempting to hide it. For most of this movement however Graf kept his players on track and it concluded with a strong finish.
Launched with a dramatic caesura, the second movement swung to life like the dawning of a forest day, its more melancholic themes emphasized a sliver too strongly but pulling together mid-movement for a strong conclusion and dramatic continuity. It was on the third movement that Graf deviated from the script. He allowed the horns to introduce more staccato than normally propels the triumphal theme, giving it an erratic and hesitant nature, and in several paces slowed the pace so that instruments normally complementing the theme could speak their own pieces as if taking the lead in composition. Here some heads did nod in the audience, and with a good point: this part of the piece especially benefits from being seen as the harmony of voices and not an egoistic prominence of each, as it is about the sympathetic fallacy of environment mirroring the questions of a soul in disarray after initial defeat.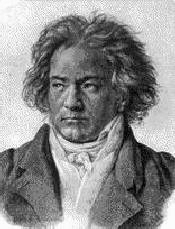 In the fourth movement Graf made a strong return, although like Klemperor he often prefers dramatic pauses to introduce obvious changes in theme, and complements them with a tendency to play repeated themes slowly like a movie soundtrack and elide them with rhythmic consistency and a lack of distinction for the subtleties that prepare us for their shifting. It is probably not a failing of intellectual ability on his part, but a desire to belong to the fashion that includes modernism and postmodernism, or the idea of subjecting all things to a mechanical process and controlling them through rules of self-interest which promote egoism and other out-of-context appearance of supporting structures. It can reduce complex music to a one-dimensional machine transferring energy between otherwise equal parts.
Conclusion
On the whole, the Houston Symphony performed intensely on a technical level, and for the bulk of the symphony, played it according to a timeless artistic interpretation which understands where Beethoven made clarity of the confusion of attempting tasks perceived as far beyond the individual, even abandoning a care for personal safety: heroism. Some poor choices were made, including the dubious selection of Shostakovich's soundtracky goop for an opener. Despite this confusion endemic to our time (Rome falling in alabaster dust, Mongols at the gates of Kiev) through the energies of these musicians the heroic power of this symphony shined above the confusion, and even the dusty gates of the machinelike city, to unite different times upon something eternal to all humanity.
Composer:
Ludwig van Beethoven
Performer:
Houston Symphony Orchestra