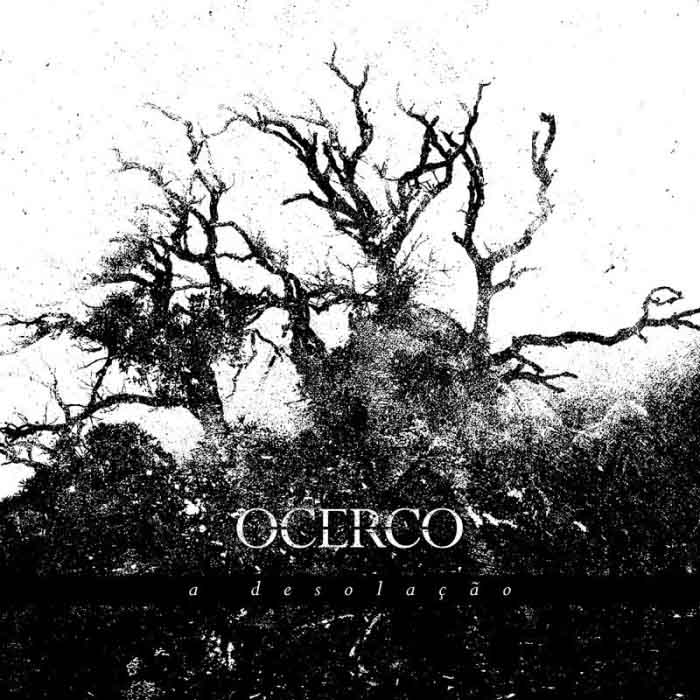 Article by David Rosales
Ocerco's brand of atmospheric death metal is strongly reminiscent of what Ulcerate has taken to extremes in albums like Vermis. However, the wankery is under control, so Ocerco comes out slightly ahead if you have to (metaphorically) take the pulse and listen to the breathing of their music. While Ulcerate drowns the listener under raw impact and worn-out variations on a theme stretched beyond credibility, Ocerco seems to at least move on with an idea of build up in mind.
On A Desolação, Ocero seems to have something of an ear for an ambient-like build up and song extension that is augmented by their wise decision to make ample use of silence to refresh the listeners' senses. However, there is only so much one can do when given these limited working materials. Ocerco's limits are self-imposed and consist of revolving around dissonant chords which have no particular direction or purpose other than upholding circular music that returns again and again to the same idea with a slightly different coloring.
Fans of French harmonic stroking who have a knack for making up excuses for pleasure-oriented music with little use but evoke a single idea per album might rush to defend this album. But hipsters like Debussy have salvageable merits within their confines, especially when it comes to his piano oeuvres, which are best experienced as a set rather than expecting too much from one of their songs, which play more like a short sentence. Ocerco, on the other hand, is simply post-rock with harsh vocals and dissonant chords.
5 Comments
Tags: 2016, A Desolação, crypto-indie, Ocerco, post-metal, sadistic metal reviews