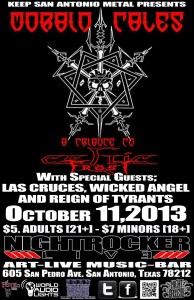 From the cluster of San Antonio bands who have provided a steady stream of necrotic underground metal since the mid-1980s comes a new project, a Celtic Frost cover band named Morbid Tales, which plays live on Friday, October 11 in San Antonio.
Composed of Bjorn Haga (Necrovore, LaSanche, Hod, Thornspawn) on guitars, Art Espinoza (Deguello) and Rob Garcia on drums, Morbid Tales revives the roaring glory days of Celtic Frost as it re-invented metal to be a more primal and psychic assault.
For more information on Morbid Tales, visit their Facebook page or contact Art Espinoza via email at Deguellosatx@gmail.com.

Morbid Tales, Las Cruces and Reign of Tyrants
October 11, 2013
Nightrocker Live
605 San Pedro Avenue, San Antonio, TX 78212
210-265-3573
$5 adults, $7 minors (18+)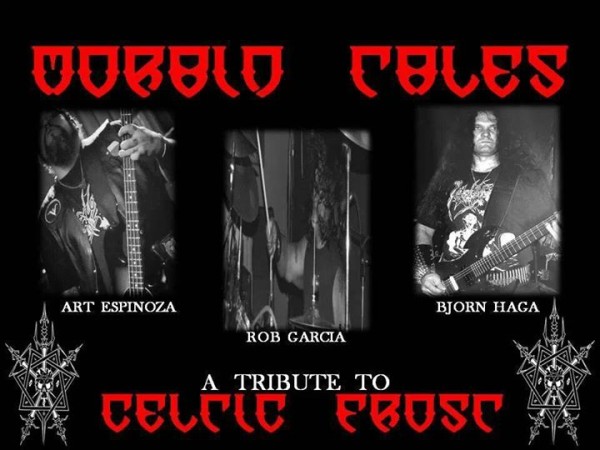 No Comments
Tags: art espinoza, Bjorn Haga, celtic frost, hod, LaSanche, morbid tales, Necrovore, rob garcia, thornspawn