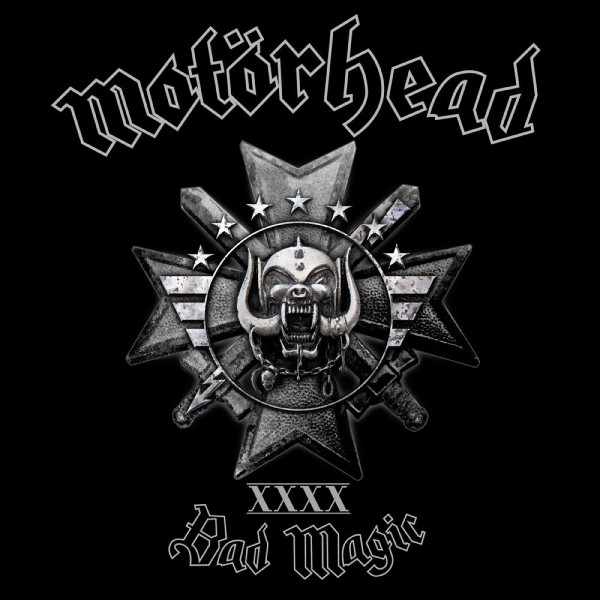 Motörhead (n.): Consistency, especially over a long period of time
The way I see it, time has not been much of anything at all to Motörhead, positive or negative. Every few years sees another album, with gradually improving production standards and gradually evolving vocals from Lemmy Kilmister. It's been a very long time since the band experimented with its formula. Essentially, Motörhead's formula is so basic (blues rock amped up until it becomes metal and sped up or slowed down as necessary) that they've been able to keep pumping out consistent work to this point, and Bad Magic keeps this going despite Lemmy's recent health scares.
The art of Motörhead is very much like that of oat porridge, perhaps with a bit of cinnamon or fruit for flavor. You can't go into this expecting anything but very basic, especially blues inflected heavy/speed metal. This extends to the songwriting, which I can accept considering that there's no pretensions of being sophisticated or experimental or Myrkur or whatever the target of the day is. Perhaps the instrumentation is a bit more complicated than on something like Overkill or Ace of Spades, but Bad Magic is separated from such formative works by decades of technological advance and metal marketing. This recording still has much in common with its predecessors, and you could reasonably make the argument that since Motörhead keeps making mostly the same albums, they aren't adding much by churning these out.
On the other hand, consistency is a virtue of its own, and in many ways, Bad Magic is a safe, sane, and predictable purchase. A slightly more refined and more technical Motörhead album, preparation for whatever concerts they might be able to play in their area, and most likely more enjoyment and value than some of the gimmicky recordings in this genre. It might be better for neophytes to start with earlier work, but as a relatively basic "more of the same" type album, Bad Magic is certainly a success. There really isn't much to say beyond that, and I trust readers can make an informed decision about whether new Motörhead is something they want in their lives.
10 Comments
Tags: 2015, bad magic, mainstream metal, motorhead, traditional metal