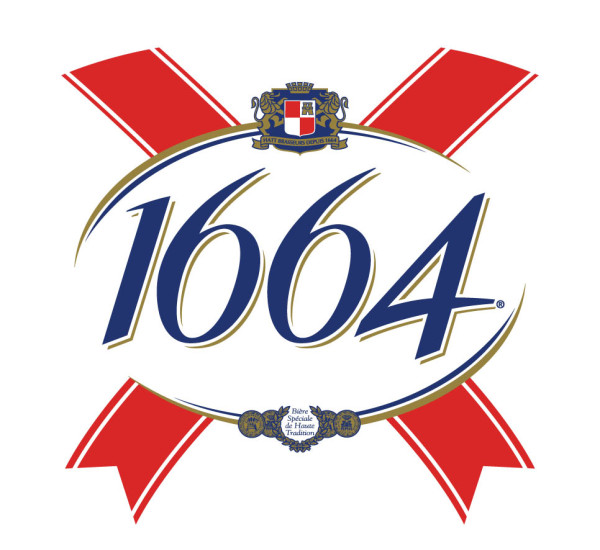 France, the land known for fine wines, also makes fine beer. This makes sense given that it overlaps with a certain amount of formerly-German territory, but Kronenbourg 1664 stands on its own and is gaining some momentum in American markets. This lager very much in the European style has its own approach to beer making and tasting.
At first, it hits the palate with a sweetness. This broadens into a grainy taste, which then turns slightly bitter and then sweet again, like a melody passing from a few high notes to a surging dark riff and then ending on a semi-ironic, positive note. Slightly skunky, its combination of Pilsner and cereal malts gives it a sturdy but elegant flavor. Grassy hops propel its flavor to take on texture and depth, and its bready taste gains a small amount of almost citrus lightness as the beer warms. It pours down the throat smoothly like a light beer, but has the alcohol and complex flavor of a more traditional beer. In short, the wine-drinking cheese-eaters have given the Germans a run for their money here.
Kronenbourg 1664 is still hard to find in many places, but it is not exotic and fully ironic enough for the hipsters, so for now it remains the province of in-the-closet beer snobs like myself. All I ask for is quality, in part because what the majority of people drink — Budweiser, Coors, Michelob, Miller and Shiner — strikes me as both utterly bad and cynically cheapened yet given an appearance of uniqueness. Each maker puts out beers like television shows, with quirky personalities or weird ingredients, but underneath is an MBA bottom line: how to make something beer-tasting enough that people with buy it if subjected to advertising, and then how to save money by cutting out everything good. Kronenbourg 1664 has cut nothing good yet, but if it gets popular it will surely get the dreaded "Heineken treatment" and be reconstituted from syrup domestically to be sold as an import. Until that happens, this delicious beer with a light personality and cryptic depths awaits you.
****/*****
7 Comments
Tags: beer, brasseries kronenbourg, kronenbourg, kronenbourg 1664, lager, pilsner