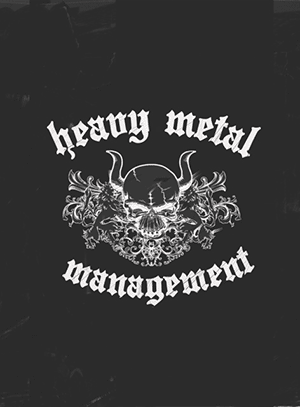 A couple of years ago, a venture capitalist and a former investment banker realized that to succeed in business, a startup needs "a fantastic story and a vision, mastery of its craft and must 'trigger basic human instincts'".
Now, what is sensuous and epic enough to promote such a strategy? Heavy Metal of course! Using metal as metaphor for business, Pär-Jörgen Pärson and Hans-Olov Öberg have written Heavy Metal Management, in which they argue that successful companies appeal to our emotions and that metal music and culture serves as perfect inspiration for young entrepreneurs to make their dreams come true.
The metaphor works quite well according to The Guardian, "epitomising the archetypal work hard/play hard ethos, the personal commitment, the experimentation and a kind of tribal recognition and respect". Metal's concept of creative destruction seems well-suited even to industrial paradigm shifts (like offline industry to online industry, and online to mobile).
Heavy Metal Management will be released in the UK in late March.
No Comments
Tags: business