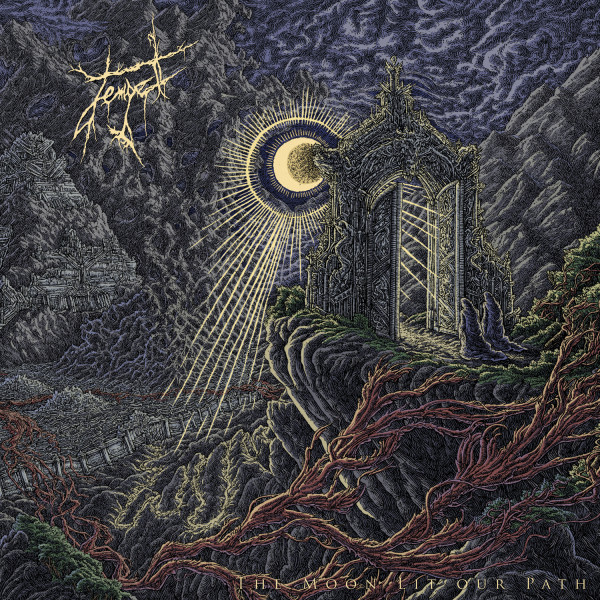 Following their stunning debut album On The Steps of the Temple, the Arizona-based instrumental duo Tempel take their sound to the next level on their forthcoming sophomore effort "The Moon Lit Our Path", due June 16 in North America, June 15 in the UK/EU and June 19 in Germany.
Recorded at guitarist Ryan Wenzel's Phoenix-area Arrowhead Studio, "The Moon Lit Our Path" — which features intricate artwork by Lucas Ruggieri (Kylesa, Dragged Into Sunlight), as seen above — features five colossal tracks that mix progressive, black, death and post-metal into one mammoth sonic cocktail.
Today, Tempel is pleased to reveal the album's opening track, the eight-minute composition Carvings in the Door. The song is now available as an "instant grat" download with digital pre-orders of the new album on iTunes and Bandcamp. Fans can also stream the track in its entirety on PureGrainAudio or directly below via YouTube.
1 Comment
Tags: 2015, Carvings in the Door, Lucas Ruggieri, Tempel