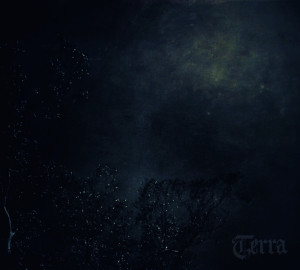 Advertised as a black metal release, Terra contains each and every one of the traits people might identify the genre with. The raspy vocals eclipsed by the distortion of the guitars, the dominating use of tremolo or simple strumming on the guitars and the steady and smoothly changing pace of the songs, and even a folk melody or two.
A few tell-tale signs tell us this is more in the vein of post-rock with progressive pretension. The inclination towards plain major-scale melodies can be considered superficial, but more often than not does separate black metal from the foreigners who are only borrowing its tools. The alien scent is most offensive in the blatant filler of Dj-groove sections which almost bring to mind Periphery's Matt Halpern.
The importance of dissecting Terra lies in the relevance of knowing how to separate black metal's "atmospheric" tendencies versus post-metal and the lesser (most) ambient music whose sole point is to "create atmosphere". Black metal creates atmosphere and that atmosphere becomes a tool to what it is saying. Terra's music is atmosphere.
Music is not about pointing out different elements.

Music, a work of music, is about integrating all the elements.

If you are able to say "this is a very rhythmical part/this is a very emotional part/this is a very technical part/this is a very atmospheric part", you are not making music.  You are, maybe, only producing some (could be also very interesting and very beautiful) sounds.

— Daniel Barenboim
No Comments
Tags: 2015, atmospheric, Black Metal, Daniel Barenboim, groove, Matt Halpern, Periphery, post-rock, progressive, Terra, Untitled