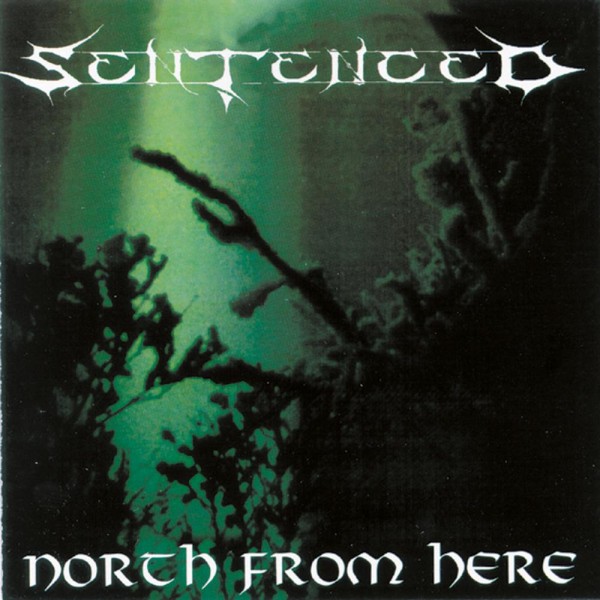 Back in the chaotic early 1990s, most death metal bands were racing to catch up with albums like Morbid Angel Blessed Are the Sick and Deicide Legion. Bands increasingly experimented with complex rhythms and riffs but eschewed the radio-friendly sound of the last generations of metal, including the melodic harmonized guitar attack of Iron Maiden.
Enter Sentenced. Like At the Gates before them, this Finnish band decided to work with melody in addition to complex riffs, and to do so began to work with lead-picked single-string melodies. After their first album of Swedish-inspired primal death metal called Shadows of the Past, Sentenced improved musically and artistically and took the leap into melodic metal. At this point, almost no bands would touch this style as it seemed an anachronism held over from the 1980s where death metal was forging ahead with chromatic riffs and difficult tempi.
Sentenced took the Slayer approach to songwriting with verse-chorus songs interrupted by transitional riffs for emphasis wrapped around a lyrical concept and added to it the Iron Maiden style harmonized guitars producing a melodic effect. Following a lead from At the Gates, the band also allowed melodies to evolve over the course of a song, creating an immersion in similar sound in which slight textural and phrasal changes could take on greater effect. Along with other bands like Unanimated and Cemetary, Sentenced forged a different path which succeeded because it kept the alienated and dark sound of death metal.
Just a few years later, this sound would explode as bands like Dissection mixed more of the NWOBHM melody and even more abrasive death metal and black metal technique into the mix. After that, clone bands like Dark Tranquillity and In Flames took this style further toward radio metal, but for a few years, this small group of melodic death metal bands revealed the potential of this style. North From Here much like its iconic cover transports the listener to a consciousness beyond the everyday in which union with the empty cosmos and the potential of transcendence of the everyday propels the mind through not only darkness but into a sense of magical light which rediscovers life as a visionary journey. Without losing any of the intensity of their earlier album, Sentenced layered emotion on top of aggression and produced a lasting and unsurpassed testament to the power of this genre.
37 Comments
Tags: At the Gates, cemetary, dark tranquillity, dissection, in flames, iron maiden, Melodic Death Metal, melodic metal, sentenced, unanimated