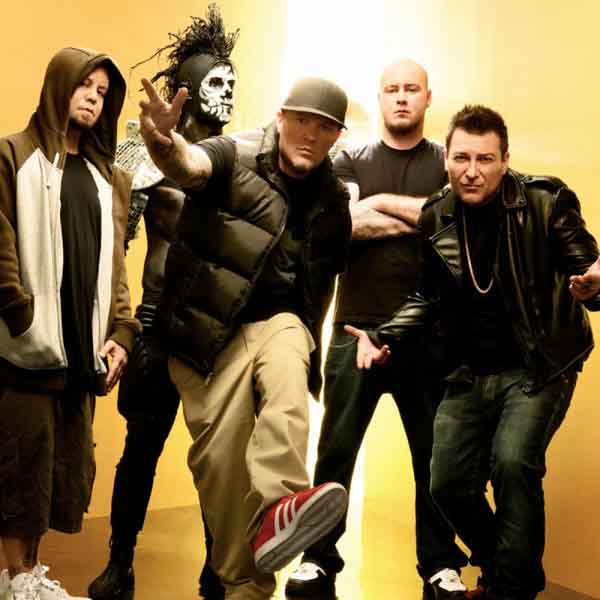 Metal — and everything else humanity-related — is like the first day of first grade. People are still using the same tactics they used then as the basis of their behavior, mainly because there are only so many options and the goal hasn't changed.
What is the goal? Society is a cooperation for the sake of survival. We need to get other people to work with us. Most people do that through socializing, others use raw power, some others can only deal with it through the filter of money. But when you socialize, there are only a few paths. You can try to be the over-achiever, with all As and good at athletics. Or you can stand out another way, which is being The Opposite of what people expect. You see this in high school drama departments the clearest, but it's also present in entertainment and politics among adults.
The tactic is this: stand out by being "different."
The problem with this tactic of course is that it's bone-headed, ignorant and predictable. They like blue? You like green. They turn right? You turn left. They like steak? You pick ice cream. Despite it being obvious as heck, this tactic continues to work. You "shock" people and then, using their reaction as a justification for the importance of what you do, rally everyone who hates them to your side. Even if that hatred is concealed.
In fact, we can see this in "black metal" today with an article entitled "Earning hipster act status, Deafheaven defies orthodoxy":
There are no pink album covers in black metal.

With their much-lauded second album, "Sunbather," the group broadened the black metal palate with swelling, enveloping guitars oft-associated with the foot-asleep-on-the-distortion-pedal drone of the British shoegazer ranks.

The album won the band an audience beyond the traditional partisans of the harsh, love-it-or-leave-it sound, and as such, Deafheaven was quickly branded a hipster act by scene purists.
In the same passage, the article both calls Deafheaven "different" and then acknowledges that the band is basically ripping off British shoegaze, a genre from thirty years ago.
That's "innovation"?
Since 1994, we haven't really had much from black metal. The underground shot its wad, and since only a few dozen people understood it in the first place, it collapsed in on itself while the rest of us try to figure it out. This is one reason that metal academia is important, especially if they stop studying the easy stuff — the newer material and the hard rock like bands — and go to the roots of the genre: Bathory, Immortal, Hellhammer, Burzum, Emperor, Darkthrone, Enslaved, Sodom, Slayer, Mayhem.
Right now our over-written ("foot-asleep-on-the-distortion-pedal"? are you kidding?) media and adamantly clueless fanbase are churning through the ruins of the past. By being "different," one claims an audience. Black metal was different in a different way, namely that it didn't try to be different so much as it took off in its own path. So what's the binary opposite of that? Well, being the same old thing but pretending to be black metal, for starters. Hence the invasion of metal by non-metal bands: Opeth, Boris, Necrophagist, Sonic Youth, Dillinger Escape Plan.
Most of these bands reverted to what was simple and easy to create, which was post-hardcore. With its compositional style that cherished the random over the orderly, and its tendency to drift off and suddenly return to a repetition of its major theme, it was easy to compose. That was probably why it developed the way it did, namely that the punk songwriters who couldn't come up with Hard Times in an Age of Quarrel or Arise! had to make their also-ran status seem less pointless by "innovating," or coming up with a half-cooked version of more musically adept genres. Imitators imitating imitators, by being "different," all the way down.
Deafheaven is no exception. Gone are the complex song structures and the intelligent use of drone. Gone are the troublesome Nietzschean existential questions, where we wonder if life is totally empty of anything, or if we can find a clue to its significance in nature. Gone are even the overtones of Viking metaphysics and Pagan mysticism, the interesting sociopathy for art's sake, and the rebellious streak that took aim at anything the instant it became accepted, knowing that whatever the crowd likes is a lie. Instead, we get the music you can play at a school dance. Easy beats, head-nodding go-nowhere melodies, symmetry and rock 'n' roll conventions from time immemorial. It's the same old brand new thing.
But really, this act of "being different" can be seen everywhere. Nu-metal was based on being different, or at least on the perceived emotional contrast between sing-song verses and ragey choruses. Metalcore was based on being different in that the riffs had no relation to each other so it was like hearing carnival music on a fast-moving merry-go-round. Later punk was based on being different, in that it was punk but it got in touch with its softer side and went all progressivey and stuff. All different, all the same.
Metal will begin to recover from its 1994-2014 slump when it acknowledges that these easy ways of socializing are gone. Appearance is not reality. The kid who really got ahead in socializing was the kid no one noticed. He made friends by being genuine, made connections with teachers by learning something even if he didn't get As at all, and everyone knew him because he didn't fit into any of the easy slots that almost everyone else did.
Or the kid who got ahead because she had an interest that was very specific and just fit her personality, so instead of going for all the drama, she just spent her time on that. Or on being a good friend, and being there when people were in need. Those were the people like black metal, which was the genre that chucked socializing away and focused on both outside reality and the inner spirit in all of us instead. I miss those days. It wasn't pure whore, all the way down.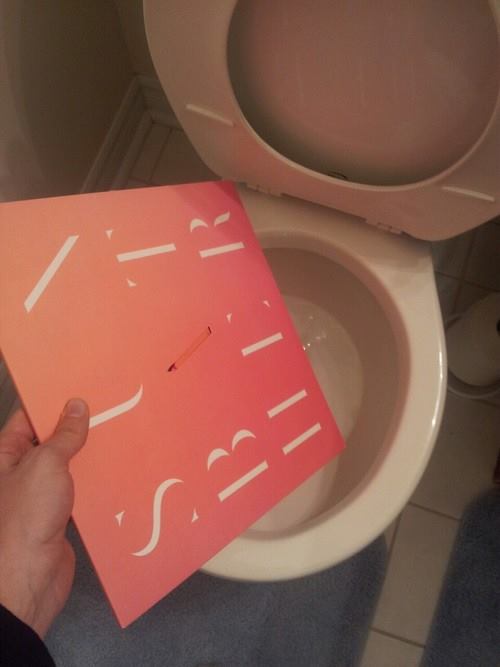 53 Comments
Tags: Black Metal, boris, deafheaven, dillinger escape plan, necrophagist, opeth, sonic youth