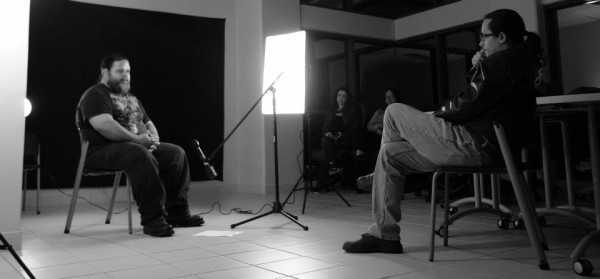 A group of academics and metal fans called Puerto Rico Heavy Metal Studies spends its time working on a documentary about heavy metal in Puerto Rico named The Distorted Island: Heavy Metal music and community in Puerto Rico. The first trailer, seen below, from this project has been released as of yesterday.
Nelson Varas-Díaz, Osvaldo González, Eliut Segarra and Sigrid Mendoza comprise the research and filmmaking team. Dr. Nelson Varas-Díaz is Associate Professor at the University of Puerto Rico and a lifelong metal fan who has led the team in carrying out a research study on the local scene.
Heavy metal music is a global phenomenon composed of distinctive smaller communities throughout the world. In this upcoming documentary the glance is turned on Puerto Rico, a Caribbean island whose scene has been active for 30 years in almost complete underground status. The documentary film addresses how local bands have survived for such a long period of time through strong community ties while also highlighting the cultural and historical challenges faced along the way.
Varas-Díaz said: "The film is a tribute to the local metal scene who has survived against all odds for three decades in a cultural space that is either unaware of them, or considers them culturally unimportant. Nevertheless they continue to push forward, and while doing so, reflect on issues of local importance like religion, colonial politics, gender, and violence, among other subjects that most individuals on the Island wish to avoid."
The film will see release later in 2014.
3 Comments
Tags: documentaries, eliut segarra, metal academia, nelson varas díaz, osvaldo gonzález, puerto rico, sigrid mendoza