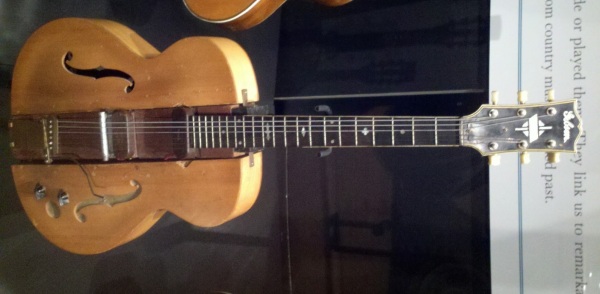 The Department of Popular Culture at Bowling Green State University will host the The Electric Guitar in Popular Culture conference on March 27-28, 2015. The conference will examine the study of electric guitar and its effects on popular culture, but also look at how it has changed music itself.
Matt Donahue, conference organizer, issued the following statement: "The Electric Guitar in Popular Culture aims to examine the roles of the electric guitar in cultures throughout the world. It is intended to serve as a space for academics, professionals, hobbyists and fans to engage in dialogue about topics related to the electric guitar and its cultural influence."
The conference organizers also suggested topics that might be of interest and solicited papers on these topics. Interested parties should send a 300 word abstract describing your individual presentation to electricguitar2015@gmail.com with "The Electric Guitar in Popular Culture" in the subject line. Questions for analysis include:
How has the electric guitar altered music and the lives of musicians throughout its history?
How has the electric guitar impacted local music scenes in northwest Ohio and those throughout the world?
Have changing representations of the guitar in popular culture impacted aspiring musicians?
How have advances in technology impacted the production of electric guitars for both producers and consumers?
How have various cultures and perspectives surrounding the electric guitar shifted over time?
Additional topics for consideration include:
Representations in Popular Culture
Globalization of the Electric Guitar
Current Trends & Artists
Ohio Guitar Shows
Guitar Collecting
Album Artwork
Guitar Magazines & Publications
Guitar Manufacturing
The Guitar and Education
Race/Ethnicity and the Electric Guitar
Gender/Sexuality and the Guitar
Fender vs. Gibson
Guitar As Icon
The Guitar in Video Games and Toys
Genres & Associated Artists
Deadline for submissions is Sunday, December 21, 2014.​
9 Comments
Tags: call for papers, conference, electric guitar, metal academia, popular culture