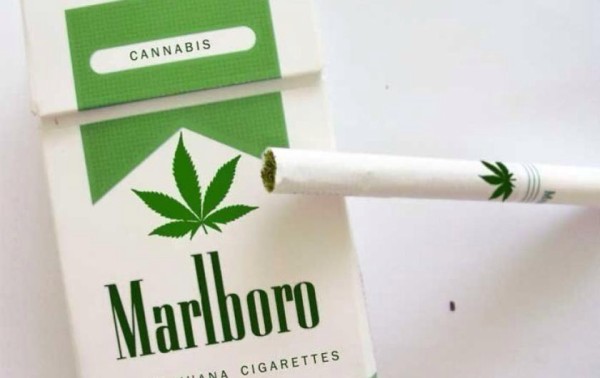 When a band is accused of "selling out," the first instinct most people have is to attack the definition of that phrase. In reality, "selling out" is easily delineated: changing your music/art/writing to reflect what the audience expects.
In metal, selling out usually consists of making the music happier, simpler, less tormented and more pretentious. This allows the people who are dedicated to not noticing anything real about their world to listen to it and have it confirm their existing bias that the best course in life will be to "keep on keeping on" by shopping, voting, bragging at the water cooler, watching television, eating fast food and otherwise being oblivious to everything.
Selling out can be compared to the difference between a home-grilled hamburger and a fast food burger. The home-grilled burger uses real meat, spiced and cooked with care, and does not look elegant but is a good balance of taste and nutrition. The fast food burger is made from ground-up bits of animals, filled out with soybeans and sugar, and most people prefer it because it tastes more like candy and nutrition, lol.
When a metal band sells out, it makes the conscious decision to alter its music to appeal to some audience. This can include an "outsider" audience that only likes ultra-lofi two-chord bands, or the usual meaning, where the music gets closer to big radio pop. When metal bands sell out, they damage metal by bringing in all the stuff metal tried to escape in the first place.
These five albums represent some of the worst sellouts in metal history.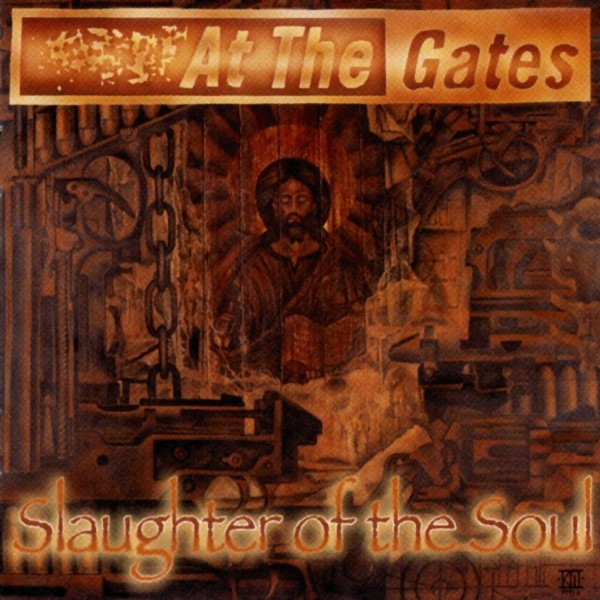 At the Gates – Slaughter of the Soul
The first At the Gates album took our breath away. A weird mix of metal, folk, progressive and classical, it achieved an idiosyncratic voice of its own the way early death metal was prone to do. Then the band faltered, losing a key member and recording albums that did not feel with albums. Suddenly, this new album burst onto the scene and the old school death metal heads rushed forward to find… the exact opposite of what made this band great. Instead of inventive death metal, Slaughter of the Soul brought a warmed-over version of Metallica Ride the Lightning that had been given the Swedish melodic metal treatment. Songs swung easily with simple melodies that would have fit better in a television commercial or schoolyard song, and song structures fit an entirely predictable mold. Nothing challenged the listener; everything was sweetened, like biting into a hot glazed donut with extra icing. It made you feel icky inside, as if you had just been assimilated by the vast mass of people in modern culture who forcibly ignore any incoming ideas which do not fit into their own ego-worship and denial. However, the album was a stunning commercial success and inspired the metalcore movement, in which post-At the Gates band The Haunted applied this template to late hardcore and created a whole new audience.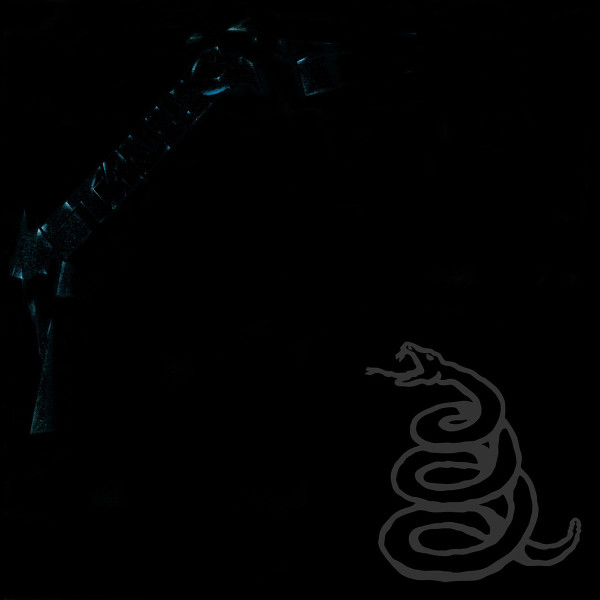 Metallica – Metallica
When metalheads first heard "One" on the radio, the general sentiment was worry. We all knew of the temptation of radio metal where bands toured in luxury buses and got loads of cocaine, chicks and fast cars. But …And Justice For All had its musical moments despite the awful rock-style drumming and simplified catchy songs, so the hope was that Metallica had gotten it out of their system. Then came the self-titled monstrosity. The first hint was the choice of eponymous name late in the career of Metallica, which suggested a break with the past. Then, the new logo: silver foil-embossed, stylized and slick. Then we heard "Enter Sandman" on the radio and fears were realized. Gone were the complex song structures and innovative riffs, but the use of melodic composition on guitar persisted from …And Justice For All, albeit in a form that fit well into the MTV lineup. Songs backed away from topics that might unsettle people into fairy tales about fears and personal drama, including the rage drama that Pantera was making famous. Metallica fans hung their heads, neatly folded their tshirts and put them at the back of the drawer, and covered their tattoos with black bars. Metallica had finally sold out.
Death – Individual Thought Patterns
As the 1990s progressed, death metal emerged as the clear next big thing. This came after nearly a decade of the music industry denying its existence, mocking it, and doing their best to conceal it. A number of them made overtures: if you could just drop the scary alienation, anger and post-human view of the world, maybe The Industry would work for you like it did for the Crue, AC/DC, etc. At this point, Chuck Schuldiner of Death was putting a lot of effort into making himself the founding father of death metal, and he fired his previous band for a mostly new group who came up with a heavy metal/death metal hybrid. That alone would have been bad, but what was worse was that he changed the music artistically as well as stylistically. The rage at a numb, callous and selfish world was replaced with personal drama, overplayed public compassion, and the kind of hollow rage that people sitting in air-conditioned homes direct at a world that "just doesn't understand me." Even worse, the music itself became saccharine. The wild lion of death metal became a neutered animal dependent on daily feedings of peer group approval. Not surprisingly, people loved it then and hardly mention it now.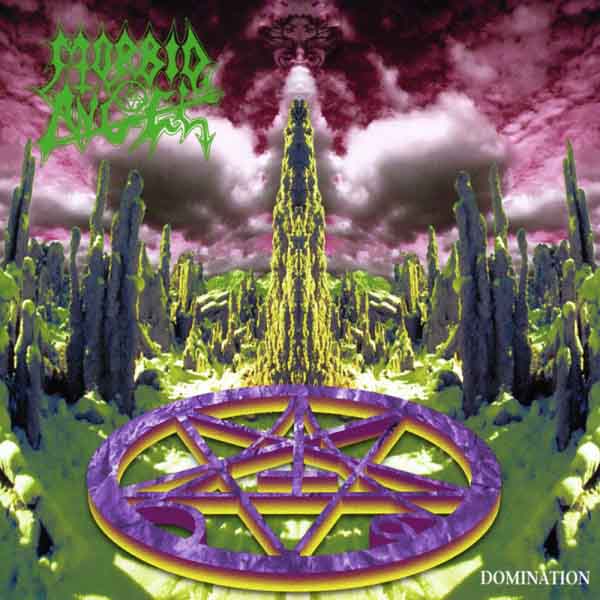 Morbid Angel – Domination
After the public hounding that Ilud Divinum Insanus received, most fans forgot the previous great Morbid Angel disappointment that essentially fragmented the band. Thousands of death metal bands languishing in obscurity perked up when they saw Far Beyond Driven flirt with Exhorder-styled extreme metal and still make hordes of money. In the timeless and impeccably insane logic of record labels, it was suggested that death metal bands take the same route even though it would mean abandoning their fans and yet not being able to fully dumb down enough for the brocore generation. Morbid Angel came out with this disaster of a fourth album in order to try to bridge the gap and ended up (predictably) failing both. Where previous Morbid Angel albums showed inventive songs, Domination featured one interesting riff per song slowed down and mated with another couple of sludgy, partially doomy, and unforgivably bouncy Pantera-styled riffs. To accommodate the injection of nonsense into death metal songs, Morbid Angel broke them down into simpler songs that resembled the happy go lucky "beer metal" songs of the past: verse-chorus, chanty foot-tapping title of song repeated, and an artistic outlook which more resembled wounded anger than any kind of delving toward a hidden truth. After this album, the band fell apart and reconstituted itself in new forms, trying to recapture some vein of composition that might appeal to lots of MTV-reprogrammed listeners and yet still be death metal. Much like Bigfoot and the perpetual motion machine, it might be out there somewhere, but as of yet Morbid Angel has not found it.
Dimmu Borgir – Enthrone Darkness Triumphant
As soon as black metal hit the newsstands with stories of church arson and murder, record company stooges devoted many hours of thought to the simple question of how they could re-package it for the Hot Topic kids. Dimmu Borgir found the first workable solution with Enthrone Darkness Triumphant which mixed mall-goth, Cradle of Filth, and carnival music to come up with a style that reveled in its own randomness and made its listeners feel profound for having picked up an incoherent but inscrutable mess. The lush keyboards of mainstream Gothic dance music mixed with the darker rhythms of Nine Inch Nails and guitar influences from rock/metal/rap hybrids in order to interrupt the occasional black metal riff so it never came to fruition. The result became the artistic equivalent of a pop tart: thin bread crust around mystery ingredients mixed with sugar. Naturally, people loved it because it allowed them to "be black metal" (ist krieg!) without leaving behind the same digestible pap they had been swallowing for years under the rock banner. But the CDs seemed to fly out of stores, and black metal fans changed from lonely dissidents to bloated mall denizens looking for a new thrill to blot out the days of tedium as they tried to pretend they wanted to even be alive. Even more importantly, this album opened the door to "black metal" as a container for whatever you wanted to throw in it, which made the truly dark hearts of the record company execs jump with joy and visions of bank transfers.
Image: would you trust a cigarette company with marijuana? Most likely, they would do to it what they did to tobacco, which is remove variety in flavor and replace it with innocuous but consistent brand-perfect sensations.
49 Comments
Tags: At the Gates, death, dimmu borgir, domination, enthrone darkness triumphant, individual thought patterns, metallica, morbid angel, Slaughter of the Soul