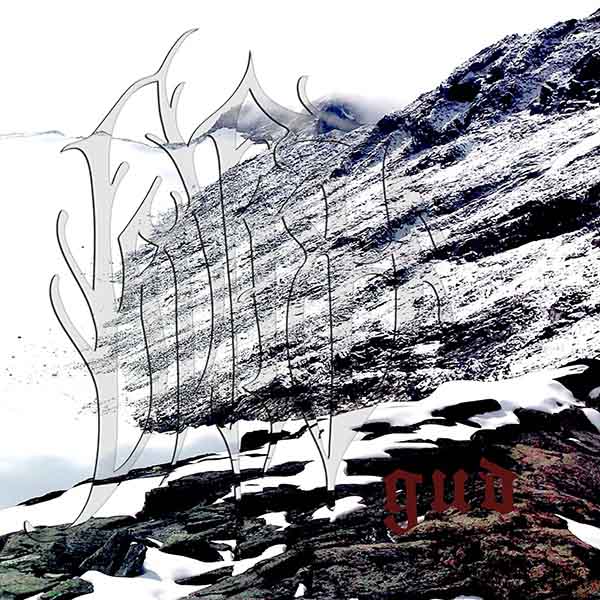 Part of me still wants to like Gud. Isvind's 4th studio album is a textbook example of how to sound like black metal, for sure, but the specific emphasis on consonant melody (mixed with some primitive and ambient elements ala Darkthrone) make for a substyle that at least can be done well in the right hands. Under this admittedly pleasing exterior, though, lies a heart of incoherence and confusion. Isvind, at least in 2015, is random to the core, and their inability to properly organize their songs makes for a tedious 45 minutes.
While this pervasive failure makes it more difficult to zero in on any one flaw, a few are at least more prominent and demanding of attention. One thing I immediately noticed were the presence of gimmicky female vocals – after the short but dissonant prelude at the beginning of the first track, they are scattered very sparsely throughout the rest of the tracks. They fail to add much beyond the occasional peak of shrill dissonance. As I kept analyzing Gud's tracks, I found that the tracks were full of these distractions in various forms, whether it was extra instrumentation, or stark shifts in tempo or tonality or other aspects of the songwriting. Each one of these is the musicological equivalent of being constantly pestered by a small child who demands your attention; eventually you get used to it, but that doesn't make it any less frustrating. To their credit, Isvind manages to incorporate a great deal of dissonance into what is primarily a melodic and consonant style, which makes for some interesting isolated riffs, but since they can't string the sections of their songs together properly, it almost doesn't matter. To be fair, I don't think this problem is caused specifically by the musical exploration, since other black metal bands (read: Averse Sefira) have written far more coherent and therefore interesting songs than are present on display here.
Still, I can't recommend this in good conscience. It's not quite as nonsensically random as Myrkur or a Krallice, but it's a lot closer in spirit to those albums than what its aesthetics may lead you to believe on your initial listen.
P.S: I almost pluralized listens, but you shouldn't give this album that much attention.
1 Comment
Tags: 2015, Black Metal, gud, isvind, Norwegian Black Metal