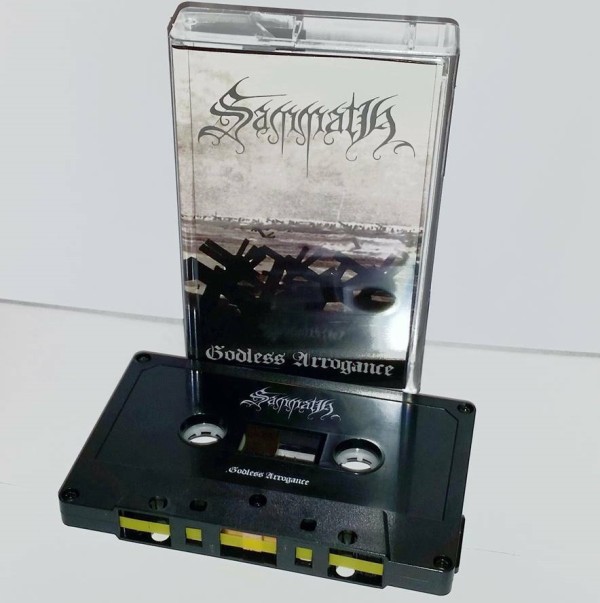 Furious melodic black metal band Sammath, who meld elegant melodies with unrelenting aggression in the style of Immortal Battles in the North, will release its most recent album Godless Arrogance on pro-tape in the USA through Sylvan Screams Analog. Starting next week, copies of this legendary black metal revivalist album will make their way into stores and mailboxes across the New World.
Comments Sammath mastermind Jan Kruitwagen: "Three months after the CD and vinyl release via Hammerheart and a few weeks after the European tape release, Sammath proudly anounces Godless Arrogance on tape in the USA via Sylvan Screams Analog." For more information about Sammath, visit the Sammath website.
Sammath first battered its way into black metal with the 1999 album Strijd which immediately turned heads for its archly inhuman beauty and crashing violence. This album expanded upon demos from several years before which were slowly refined before release, leading to a fully mature first album, which Sammath followed with three more albums before perfecting the fusion of its progressive, melodic and primal aggressive elements in Godless Arrogance.
51 Comments
Tags: Black Metal, hammerheart records, sammath, sylvan screams analog