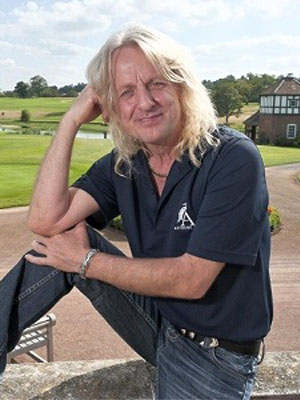 K.K. Downing, one half of the legendary guitar team from NWOBHM band Judas Priest, is launching "The Future of Heavy Metal," a business dedicated to showcasing new bands and helping them get discovered. Along with longtime promoter Dave Coleman, his new venture is essentially a mini-tour that collects promising local bands and delivers them to clubs in exchange for a fair payment to the band.
"In the past when you had some interest from managers or record companies you could get advances. Record companies would give an advance to buy instruments or make a record. That's not happening any more," said Downing. "It's going from bad to worse too and bands are actually being asked to pay to buy onto a tour which goes against the grain. But to find the money to pay as a guest is not do-able unless they have got rich parents."
The first crop of bands being showcased include Midland acts Hostile, Under Blackened Skies and Fury, along with French band Moray Firth. According to an article in his local paper, Downing considers Birmingham and the Black Country in the Midlands to be the spiritual home of heavy metal, and accordingly, is helping perpetuate the movement into the future.
3 Comments
Tags: heavy metal activism, judas priest