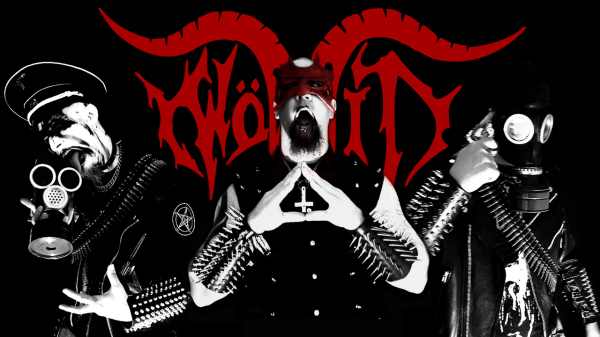 In tribute to the original and perhaps most shocking internet meme, Wömit Angel plan to release their second album Holy Goatse on October 3, 2014 via Inverse Records.
The Finnish band, who some compare to Impaled Nazarene and Motörhead, will unleash their mixture of hardcore punk, metal and rock 'n' roll with low-tech presentation and high intensity rhythms. Consisting of Vile Anarchy – Drums, J. Violatör – Guitar & Backing Vocals, and W. Horepreacher – Bass & Vocals, Wömit Angel describe their music as "fetus aborting sado-metal" and direct it toward a less serious audience.
Much like other bands in this style, including Driller Killer and Impaled Nazarene, these Finns find spectacle and shock to be as important as the music they write and so have dedicated a career to essentially trolling the metal and rock audiences that they can lure into their insanity.
2 Comments
Tags: black punk, death 'n' roll, impaled nazarene, inverse records, motorhead, wömit angel