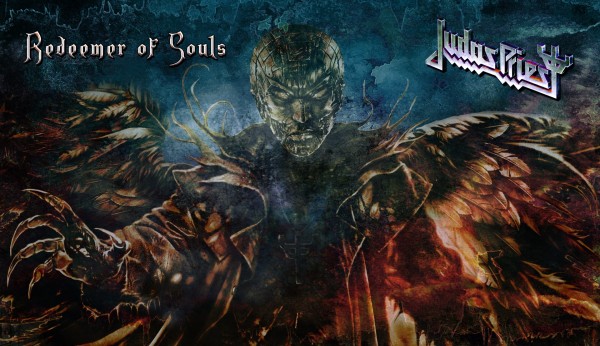 Legendary heavy metal band Judas Priest have released their first new music following the departure of longtime guitarist K.K. Downing. Entitled "Redeemer of Souls," it is the first single off the upcoming album of the same name. It reveals a band simultaneously keeping with modern expectations of heavy metal composition and production and staying loyal to their roots in the NWOBHM movement.
"Redeemer of Souls" will trigger mixed reactions. While it shows some updated sound, this track at least is standard heavy metal fare, avoiding the later attempts of the band to update their sound after the explosion of speed metal reshaped the metal landscape. In a statement, guitarist Glenn Tipton confirmed the conservative nature of the album:
Sometimes in the past we may have come under fire for being too adventurous musically – so we have listened…From start to finish, Redeemer of Souls is 13 songs of pure classic Priest metal.
Judas Priest achieved its universal acclaim for its development of heavy metal into a cogent, distinct art form. Later to become one of the two main pillars of speed metal's foundation (along with punk), the band has maintained its central status as a metal icon for decades, despite perhaps a natural decline as the band goes into its fifth decade. Redeemer of Souls will be released in America on July 15th via Epic Records.
3 Comments
Tags: glen tipton, Heavy Metal, judas priest, k.k. downing, NWOBHM, Speed Metal