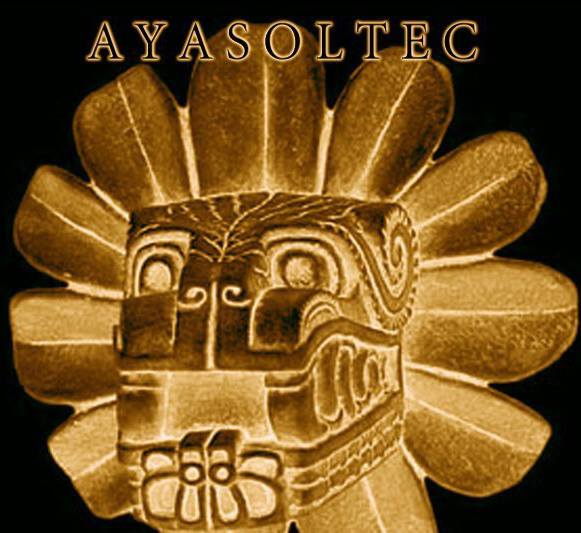 Technical death metal band Ayasoltec, formed by ex-Masochism shredder Juan Torres, plays a free show tonight at the Lucky Lounge in Austin, Texas. Ayasoltec builds on the heritage of death metal with a strong jazz-fusion (YellowJackets, Al DiMeola) basis with a Latin American influence on the rhythm section, mixing shredder metal riffs with extensive solo-like passages building the mood in each song.
Lyrically, the band uses primarily Mayan and Aztec mythologies of life and death as a canvas for its explorations, employing a bi-ingual approach in which the English and Spanish languages are used to match the underlying music. The result takes the sound we expect from "technical death metal" (really, jazz/metal/punk fusion) and gives it more breadth musically while expanding the role metal can serve in delivering recognizable songs.
Torres' previous band Masochism gained fame in Texas and beyond for its tight compositions and complex, aggressive guitar solos. Since 2006, he has played exclusively in Ayasoltec, which by combining ancient imagery with modern fusion hybrids creates an atmosphere unmatched by most bands attempting the post-death-metal styles. They are accompanied tonight by Immerse and Knights of Darkness.
Ayasoltec, Immerse and Knights of Darkness
The Lucky Lounge
209-A West 5th Street
Austin TX 78701
(512) 479-7700
No Comments
Tags: ayasoltec, immerse, knights of darkness, Technical Death Metal