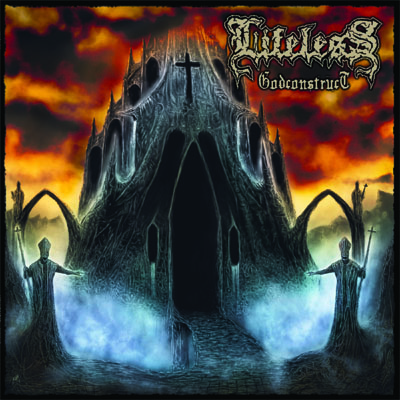 Swedish-style death metal remains one of the high-water points of underground metal. Both brutal and insightful, semi-popular and alienated, it united melody and deconstruction into a single package which made death metal epic and adventurous.
With so much history behind the genre, it's a hard act to follow, since any future releases will inevitably get compared to classics like Carnage, Therion, At the Gates and Nihilist. Following in the footsteps of countrymen Fleshcrawl, Lifeless are Germans who make Swedish death metal with an ear toward brutality, but inside of it, a melodic heavy metal core.
As you might expect, a prominent feature of the sound is the electric buzz-hum of Sunlight Studios production, including the distortion that takes a death metal pedal racked to the limit and pumps it through a dimed amp to create that fuzzy ultra distortion that brings out the melody in even the crunchiest power chord riffing. In rhythm and riff shape, Lifeless hit like heavyweights Dismember, but in use of guitar harmony and melodic leads, this sounds more like Unanimated's Ancient God of Evil or even Dissection under the skin.
The result is a pulsating journey through metal of the last three generations but also a sense of supreme normalcy. This band know how to make death metal with a childlike sense of wonder at the world, both a destructive outlook at a broken adult society and a hopeful outlook at the possibilities of an awakening human spirit. Nietzsche would be proud.
5 Comments
Tags: lifeless, Swedish Death Metal