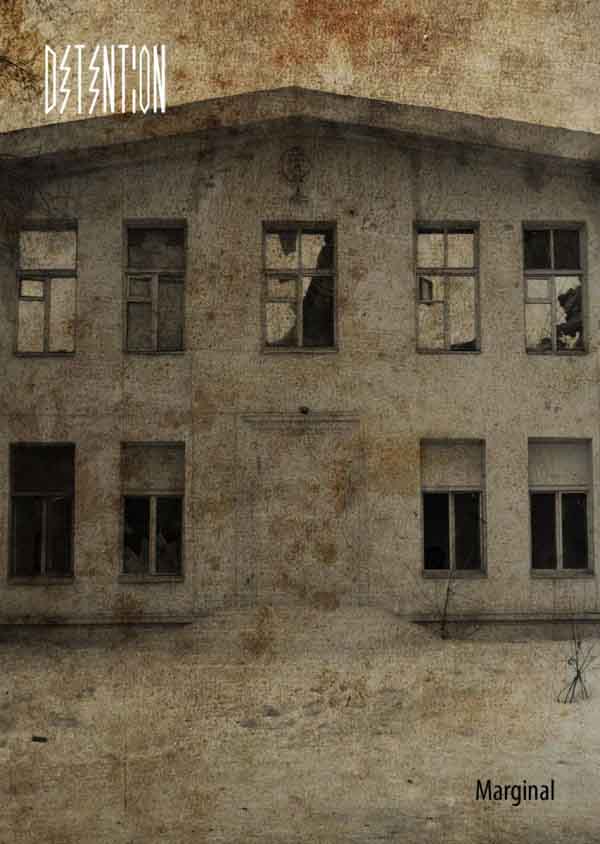 Reviewing promos sometimes entails reviewing albums that to the general public may pass as metal but to us they are not. In fact, this happens more often than not, especially with the tons of third-rate atmospheric music of all stripes trying to pass as black metal, as if the genre did not have enough bland imitators as it is. In this case, we have a female fronted alternative rock album with heavy guitars that somehow made its way into a metal promo stack. Not being our standard fare here for obvious reasons, this review will serve as an example to show not that we do not "like" this style, but rather, why these pop rock styles are, as a whole, musical failures.
The formula used by Detention is pretty common place, use easy, jumpy rhythms that work to keep the listeners attention while a soft female voice keeps throwing simple melodic hooks to serve as the initial pull. None of this is outstanding in the least, in fact, many individual sections may make one cringe as simple passages are squandered in an attempt to create a slightly eerie deviation which one cannot be sure was intentional or not. Songs consist of the usual intro-verse-chorus-bridge organization with some small deviations to create interest. This is the only place where one can tip the hat to Detention: theirs is a sincere attempt at creating music. As with many other bands, it is the pop encasing that limits them and the overall result is found naturally wanting. The belief that a catchy rhythm and nice melodies are the bases of good music. Unfortunately, this is the prevalent belief even in metal circles, which only add the "aggressive" tag to that list.
Although comparisons may be made to a host of different female-fronted so-called symphonic metal or alternative "metal" outfits, in Marginal we see yet another group trying to emulate the sound of early The Gathering and becoming little more than a less competent clone. The Gathering is another one of those groups that in being a "people's music" and casual feel to it, understate the expertise and talent of the band members, luring many a clueless imitator into trying their underdeveloped talents at this "easy" style.  The greatest failure of this, as that of other minimalist music, lies in not knowing that the power of the original pioneers who pulled these styles off was that of excellence in the details, and an attention to relations and balance that even experienced musicians struggle to grasp and that amateur-level pop bands like Detention are unlikely to ever achieve.
No Comments