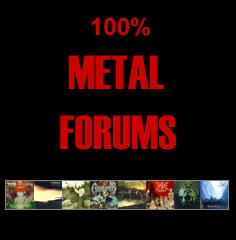 Metal Hall, our 100% true metal forum, is looking for metal fans, bands, zines, labels, radio and promoters to post their news and events to the Metal sub-forum.
While you're there, you might enjoy the metal-based conversation, or head over to Interzone for no-holds-barred and no-topic-required conversation and raging. Unlike the rest of the internet, we don't pretend we're anything but memetic anarchy and social chaos.
For kicks, check out our forum FAQ (which is a complement to The Heavy Metal FAQ) which explains some of what we're about. Then dive on in and start raising the spirits of chaos in our forum.
No Comments
Tags: metal boards, metal forum